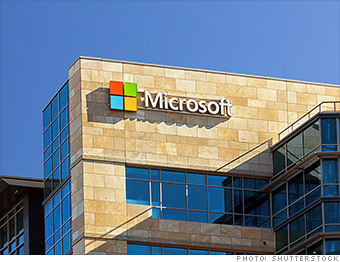 Microsoft (MSFT) has been on the upswing, but that didn't stop new CEO Satya Nadella from unleashing the largest round of layoffs in the company's history.
Earlier this summer, the tech giant said it will cut 18,000 positions in the next year, representing about 14% of the company's employees. That easily tops the 5,000 mass layoffs announced during the Great Recession.
Related: Microsoft faces China antitrust probe
The majority of the latest cuts -- about 12,500 -- are planned at the devices and services business that Microsoft acquired from Nokia.
Microsoft investors were mildly happy with the layoffs, driving the company's shares roughly 1% higher on the day of the announcement.