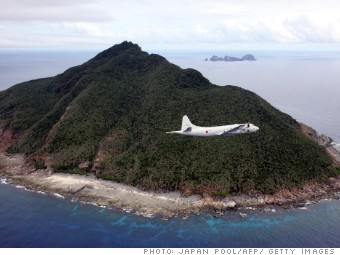 Asia is full of major economic powers that have long histories of not getting along.
Just look at the territorial disputes between China and Japan, the world's second and third-largest economies.
The big threat is an accidental escalation between two East Asian rivals that are located at the focal point of global supply chains.
"Things would freeze up very quickly. There would be economic disruption all over the planet," said Moran.
Related: China's factories losing steam
But it's not just China. The withdrawal of U.S. troops from Afghanistan could create a power vacuum in that key country.
The outcome in Afghanistan is of great interest to Pakistan and India, the nuclear-powered countries that are increasingly moving in opposite directions.
Despite its poverty and corruption issues, "India is becoming a first-tier power economically and militarily," said Moran. "Pakistan is falling further and further into radicalism."