America (still) loves Apple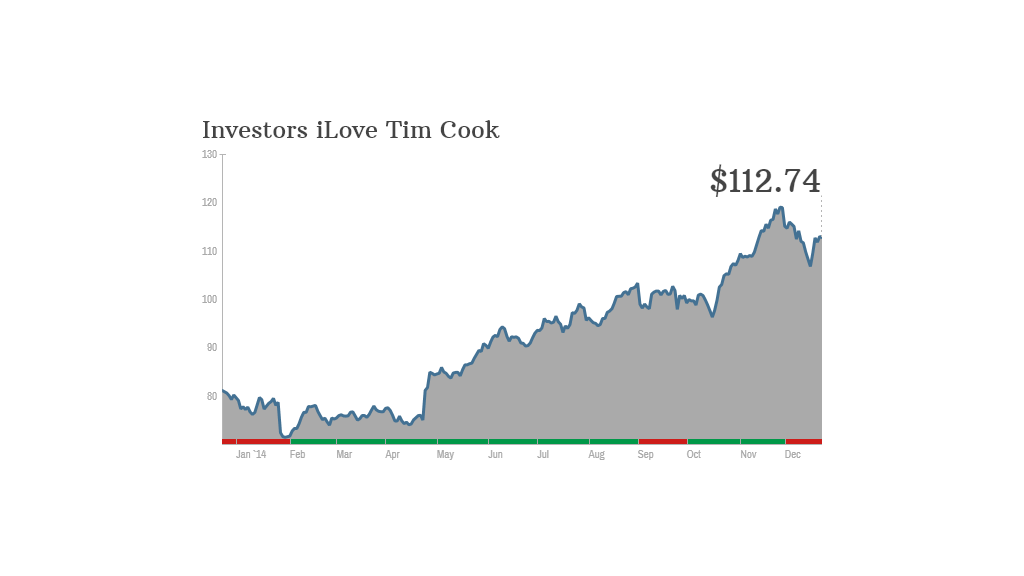 The world's largest company got its mojo back.
After badly trailing the broader markets last year, Apple (AAPL) surged 40% this year to new record highs. That's better than Microsoft (MSFT), Yahoo (YHOO) or Google (GOOGL).
The big gains were fueled by strong demand for the iPhone 6 and high hopes for new products and services like Apple Pay and the iWatch. Apple also executed a 7-for-1 stock split in June to make the price of its shares more affordable to Average Joe's.
First published December 31, 2014: 4:47 PM ET
Partner Offers
Paid Partner