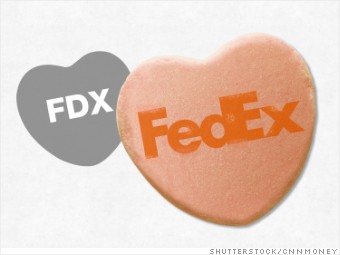 Cheaper fuel prices should help FedEx (FDX) continue to deliver strong profits.
The slow and steady growth in the U.S. economy is also a plus.
And even though FedEx rival UPS (UPS) jilted its lovers with an earnings warning earlier this year, FedEx is sticking to its forecasts. Wall Street expects a more than 30% jump in earnings this fiscal year.