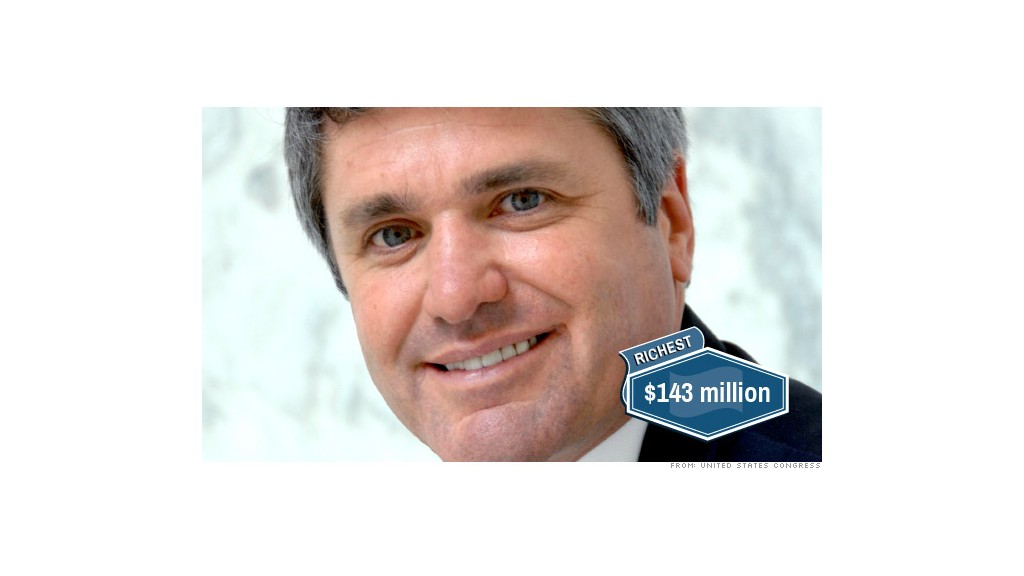 Name

: Michael McCaul

Party/District

: R-Texas

Average net worth

: $143.2 million
Rep. Michael McCaul of Texas is the fifth richest Congress member, thanks in large part to his wife's family, who run Clear Channel Communications.
His wife and children own more than 400 stocks and bonds, including several partnerships and trusts, according to his 2012 financial disclosure forms. The value of the family's assets is between $102.5 million and $183.8 million.
McCaul secured the title of richest Congress member in 2011, when his wealth came in between $306.4 million and $500.6 million. But the next year, he changed the reporting to say that several of his wife's and childrens' assets were worth more than $1 million, rather than specifying some were worth more than $50 million.
McCaul, who was first elected in 2004, lists only one debt -- a mortgage of between $500,000 and $1 million on his home.
First published January 27, 2014: 2:13 PM ET
Source: 2012 financial disclosure forms posted by the Center for Responsive Politics

Partner Offers
Paid Partner