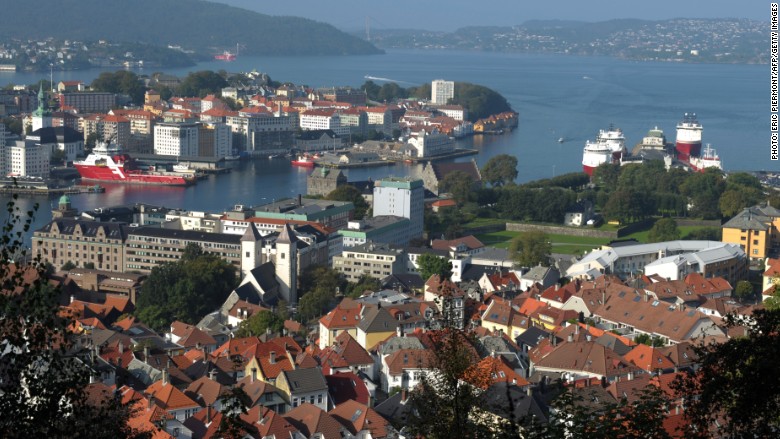 Bergen is the second most populous city in Norway.
It is already at the forefront of the country's economy, but McKinsey's researchers predict it will rise to become one of the richest cities globally. It serves as the hub for Norway's energy industry, shipping, and marine research.
First published April 29, 2016: 5:44 AM ET
Source: McKinsey Global Institute
The ranking is based on GDP per capita. McKinsey's top 10 cities by 2025 also include Oslo, Yosu (South Korea) and San Jose (California).

Partner Offers
Paid Partner