Name: Noel Miranda, Kissimmee, Florida
Voting for: Clinton. Former Sanders supporter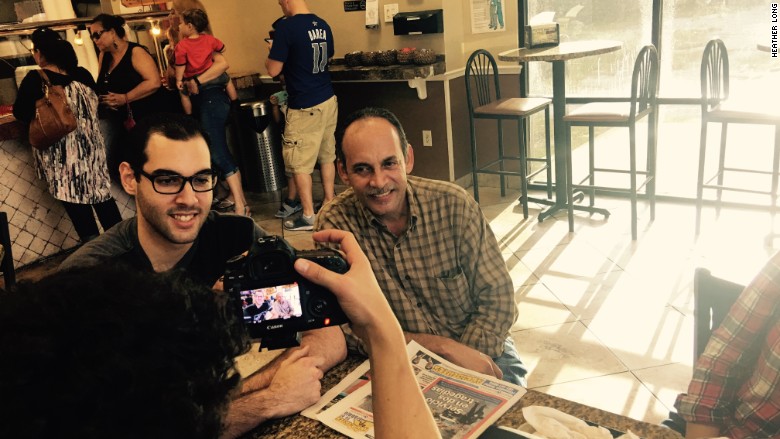 Noel Miranda (left, pictured here with his dad) currently spends his days making pizzas in a town not far from Disney World in Florida. At age 20, this is not his dream job. He'd rather be in college, but he can't afford it.
"I voted for Bernie Sanders [in the primary]. He's very down to earth. He knows what young people need. He knows how expensive college is," Miranda told CNNMoney.
He's switching his vote to Clinton because "I definitely don't want to see Trump."
Miranda grew up in Puerto Rico and only moved to central Florida a few months ago. He's part of the massive migration from the economically troubled island to central Florida in recent years.
First published October 11, 2016: 11:03 AM ET
Partner Offers
Paid Partner