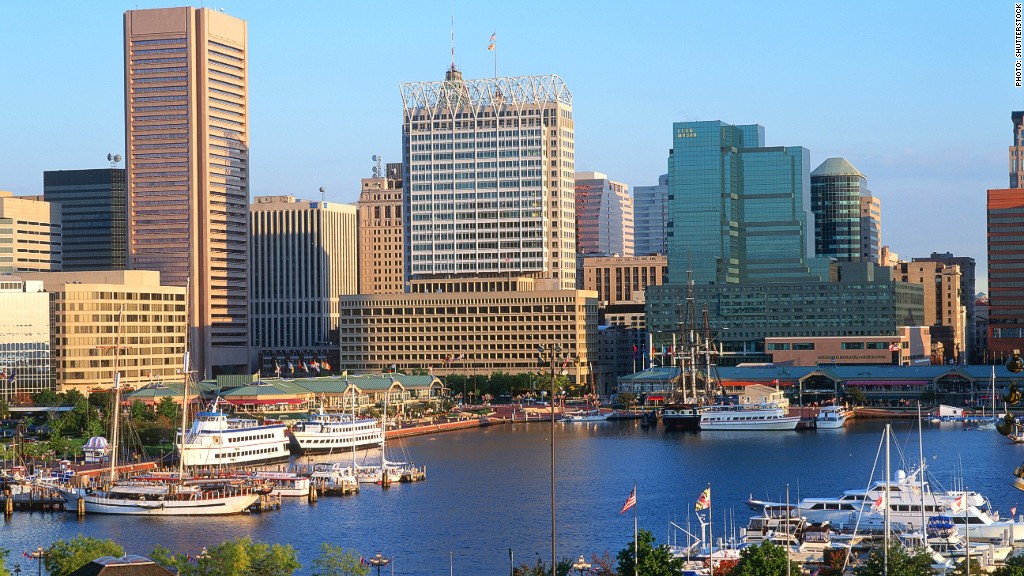 One-year pay increase

: 3%
After several years of sluggish wage growth, workers in Baltimore are starting to see fatter paychecks, according to Katie Bardaro, lead economist at PayScale.
Home to investment firms like T. Rowe Price (TROW) and Legg Mason (LTSPRA), the financial and professional services industries have seen average pay increases of 1.7% over the past year. And with many world-renowned medical facilities, including Johns Hopkins and Sinai Hospital of Baltimore , the healthcare and tech services industries are also seeing a bump in pay.
At the Port of Baltimore, larger cranes and other facilities are being added in anticipation of a major boost in cargo traffic when the expanded Panama Canal starts operating in 2015. The port currently employs 14,630 workers.
First published October 16, 2013: 7:26 AM ET
Source:
PayScale
The PayScale Index tracks changes in the earnings of full-time private industry employees on a quarterly basis. It takes into account total cash compensation, which is defined as all cash payments earned by an employee during a year of full-time employment. This report is based on the year-over-year percentage change in compensation for the 12 months ending September 30, 2013. (More on the
methodology
).
Partner Offers
Paid Partner