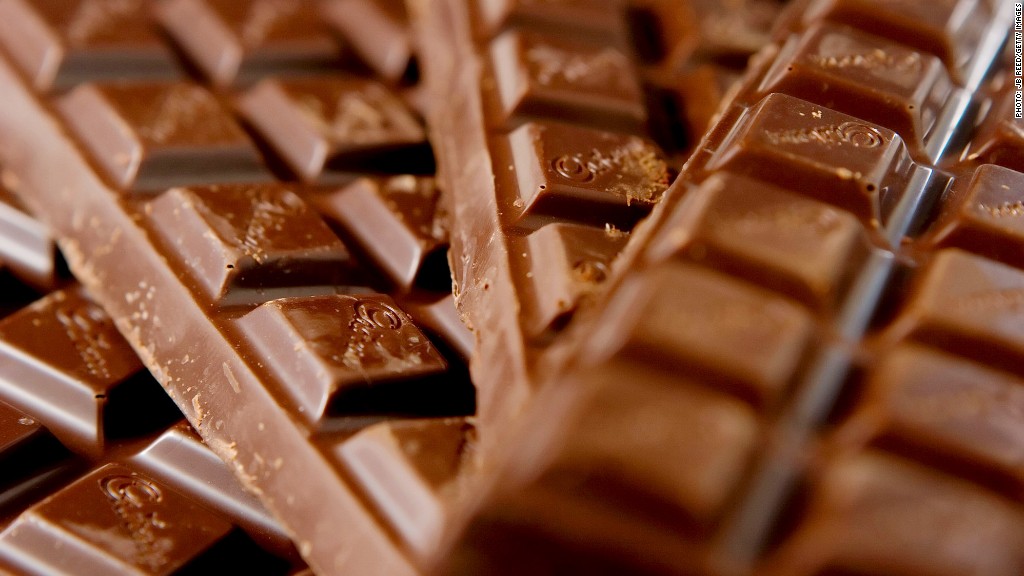 More bad news for your sweet tooth. As cocoa prices continue to rise, you may have to shell out more money for your favorite candy bar.
The culprit: growing demand in emerging markets and bad weather in major cocoa producing countries have created a major supply problem.
World cocoa production fell by 3.7% during the 2012-2013 crop year and production from this year's crop, which started in October, is expected to be even smaller, according to Mintec, which analyzes commodity prices.
Related: Paying more for chocolate? You will be
Candy companies often look for other ways to absorb increasing costs, such as shrinking a product's size or reducing the candy's cocoa content. Still, chocolate prices will likely go up by around 3%, said Hudak, research analyst at Euromonitor.
Dark chocolate lovers will likely be hit the hardest because those candies require more cocoa and are typically made by smaller companies, which struggle to absorb the rising costs.
First published January 5, 2014: 9:59 AM ET
Partner Offers
Paid Partner