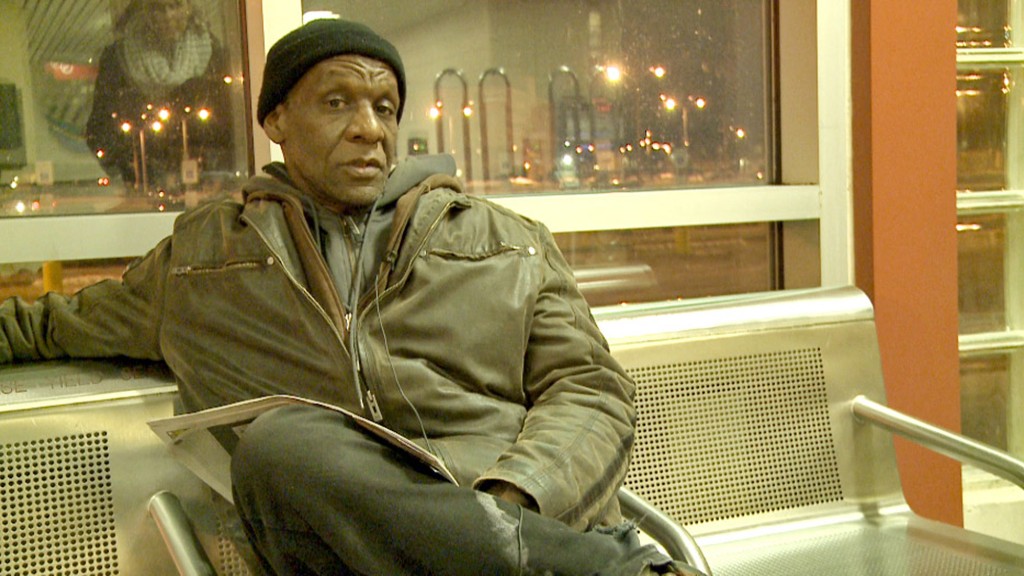 Up until a couple of years ago, Kendall was sleeping in an abandoned house -- but then he was attacked by bats.
"Something kept poking me and poking me, and then it stopped and then it poked me again, and the next thing I know I'd taken my shirt off [because they had climbed inside of it]," he said. "I'll never go into an abandoned house again."
He saved up enough money from his Social Security benefits to rent an apartment, but he was evicted last week for falling behind on payments. This is now the second time he has been homeless -- the first time was between 2000 and 2012, after he and his wife divorced.
Despite his situation, Kendall, a former electrician, is still optimistic.
"Now I'll be back on the street ... [but] by my faith and my strength and hating to lose -- I hate to lose -- I will save my money and get back into my apartment."
First published February 12, 2014: 7:58 PM ET
Partner Offers
Paid Partner