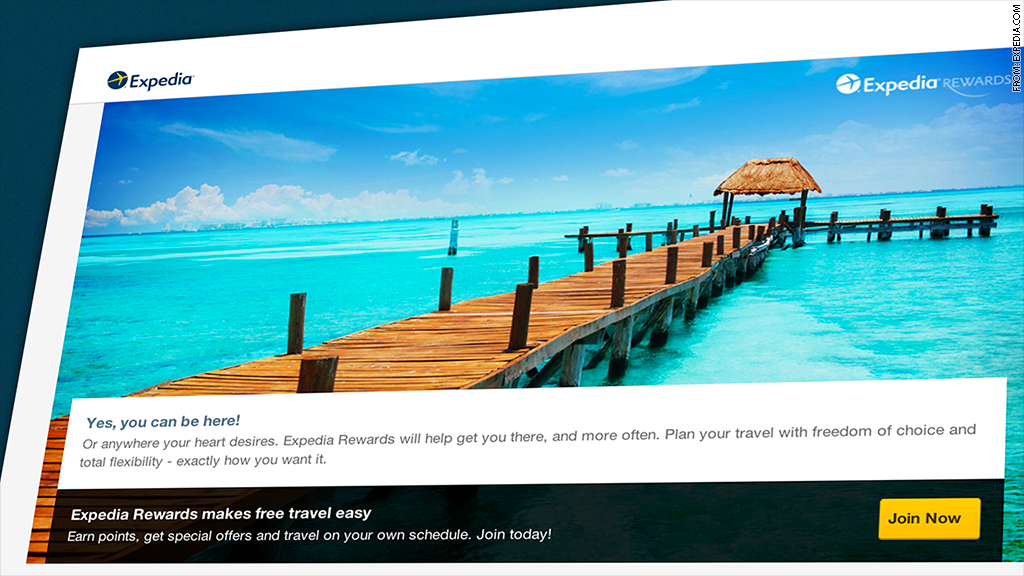 Expedia's loyalty program offers plenty of opportunities for travelers to pick up extra goodies like free hotel room upgrades and early check-ins. You can join for free through the web site or earn extra rewards through the Expedia MasterCard.
Accruing points: Book through its web site and Expedia will reward one point for every $5 spent on airfare and two points for every dollar spent on hotels, travel packages or activities like guided tours.
Travel charges booked with the credit card, including airfares, earn two points per dollar. Non-travel credit card purchases earn a point per dollar spent.
Frequent travelers can attain elite status by using Expedia to book 15 nights of hotel stays a year or by spending $10,000. Once you reach elite member status, you get 25% bonus points when you book hotels and vacation packages.
Redeeming points: Points can be used to save on airfare, as well as hotels and vacation packages. There are no blackout dates or limits on where you can sit on the plane.
Expiration: Points expire after 18 months of inactivity.
What makes it a deal: Qualifying for higher tier status, like its Elite Rewards, is easy to attain, said Fred Thompson of LoyaltyOne, which helps devise loyalty programs.
The drawback: Expedia's points are worth less at redemption than other programs, said The Points Guy's Kelly. And members must wait 30 days after their travel is complete to redeem their points.
Also, worth noting: the Expedia MasterCard carries an annual percentage rate (APR) that ranges from 15% to 23%, depending on the cardholder's credit history.
First published July 14, 2014: 3:47 PM ET
Partner Offers
Paid Partner