Hotels.com Welcome Rewards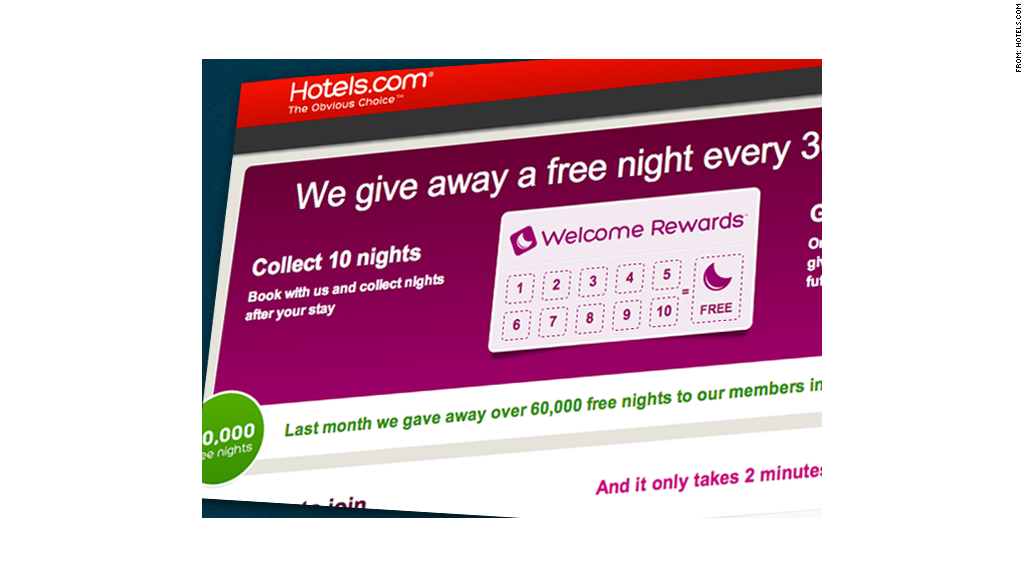 Hotels.com, which is part of Expedia, has one of the easiest rewards programs to use. Called Welcome Rewards, travelers get a free night hotel's stay for every 10 nights they pay for.
Accruing points: There are no points. Users receive credit for the free night by simply booking rooms through their Hotels.com account.
Redemption rate: The value of the free night is calculated by averaging the price you paid for the 10 nights. So if you spend $1,750 on 10 nights, you can redeem your free night for a $175 room.
That basically works out to be a 9% discount on the cost of a hotel stay, which is on the high end of rewards program discounts, according to Thompson.
Expiration: Hotels.com points expire after 12 months of inactivity.
What makes it a deal: Welcome Rewards earns high marks for ease of use and the value of the credit. It also doesn't rely on a branded credit card and travelers can book stays at a range of hotels, according to Kelly.
The drawback: It can only be applied to hotel stays.
First published July 14, 2014: 3:47 PM ET
Partner Offers
Paid Partner