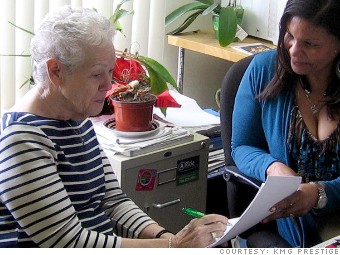 Healthcare coordinators deal with slow motion emergencies on a day-to-day basis, says Kelly Green, a program director for KMG Prestige in Saginaw, Mich.
They help aging clients gain access to vital medical services that they might not be able to find -- or afford -- on their own.
And while the health issues may sound fairly routine, such as a dental problem, those little issues can become life threatening if left untreated.
"If you can't afford a dentist and lose teeth, that can affect nutrition and cause heart trouble," said Green.
Making their job even more difficult: Doctors are increasingly refusing to take Medicare patients.
Often times, a coordinator's pay does not reflect the training required or the pressure they are under. Fortunately, most workers love their jobs, said Green.
"It's very rewarding to find the resources that clients need," she said.
Do you have a stressful job that pays badly? Let us know or share it on Twitter at #stressfuljob.