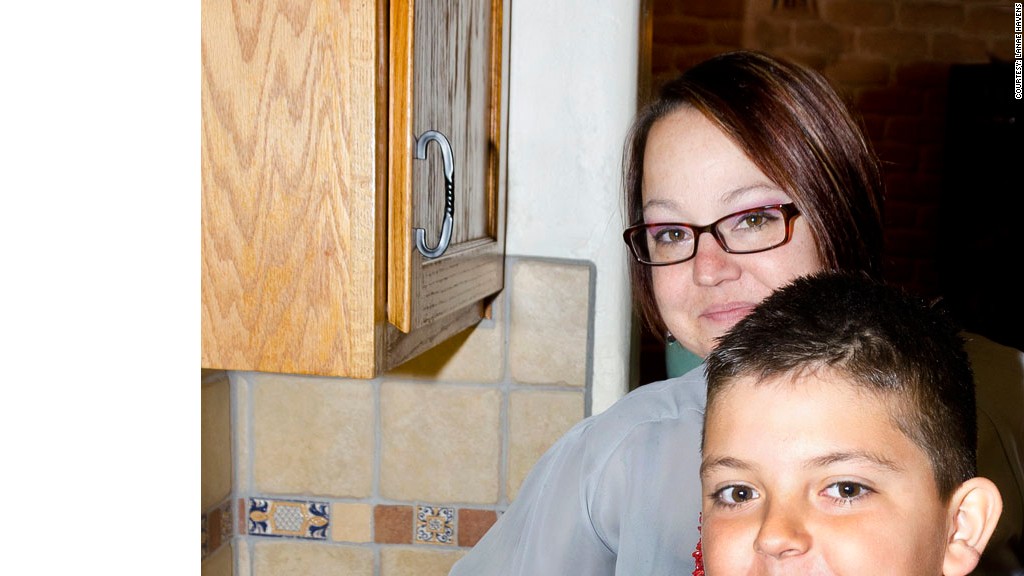 LaNae Havens
Age: 38
Hometown: Rio Rancho, NM
LaNae Havens says she has always been just "one man away from poverty."
When her husband of 8 years spiraled deeper into addiction and ended up in prison, she was forced to raise her now 10-year-old son by herself.
When she lost her husband, she also lost his salary and his health insurance. She and her son were suddenly forced to live off the $8.25 an hour she was making as a receptionist at a JCPenney salon.
"Here I was deciding what utility my son and I could go without -- gas or electric. We couldn't go without gas because how would we cook or take showers? But if we turned off electric, how can my son do his homework [without light]?"
She was ecstatic when she finally found a better paying job offering $13.50 an hour. But it meant she no longer qualified for her $123 a month in food stamps, and that loss almost outweighed her entire raise.
"I was almost better off before the raise," she said. She has since found a job paying $20 an hour, but making ends meet still isn't easy.
What's your biggest stress? "To make sure my son is still secure and protected, and that he has no idea we're one paycheck away from poverty."
What keeps you going? "My son. As a child, I grew up living in cars, and I would never want him to know what that smells like, looks like or feels like."
First published June 24, 2014: 10:55 AM ET
Partner Offers
Paid Partner