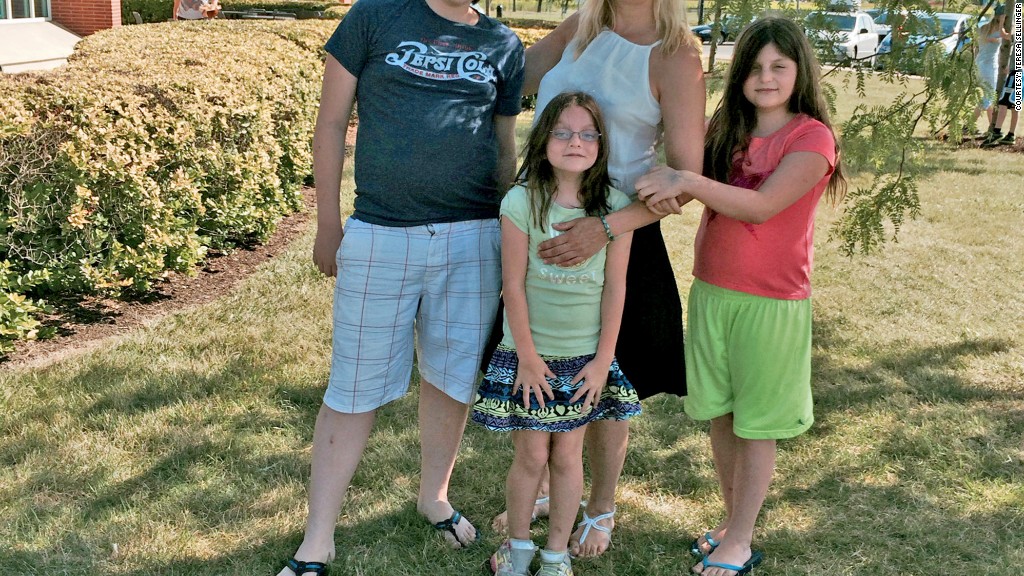 Name

: Teresa Sellinger

City

: Sparta, N.J.
Teresa Sellinger was well aware that birthday parties and presents for her three children would be an annual family expense. But she never expected to shell out hundreds of dollars a year on other kids' birthdays.
With school officials encouraging parents to invite either all (or none) of their child's classmates to birthday parties, Sellinger said she fields at least 50 invitations a year for her 13-year-old son and 9- and 11-year-old daughters.
She tries to trim expenses by limiting the number of parties her kids go to and by spending no more than $25 on presents for children that aren't close friends or family.
Related: 'I've achieved the American Dream'
But even with those cost-cutting moves, she still spends around $1,000 a year. Add in the thousands of dollars for her own children's festivities and Sellinger estimates birthdays are costing her close to $3,400 annually.
"No matter how well you plan, there are always going to be expenses that arise that you didn't expect," she said.
First published August 18, 2014: 8:35 AM ET
Partner Offers
Paid Partner