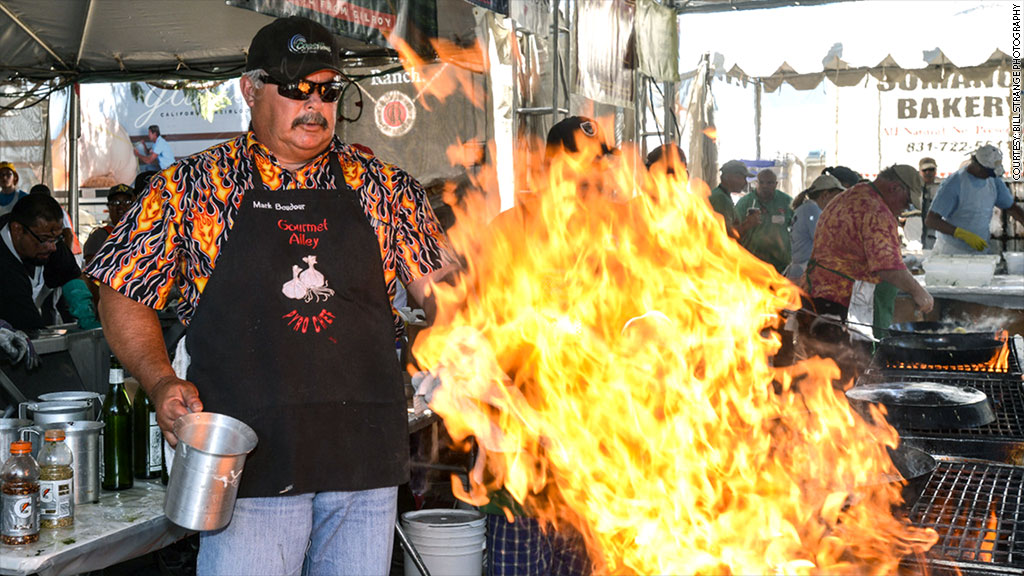 Where

: Gilroy, Calif.

When

: July 24-26, 2015
Gilroy bills itself as the garlic capital of the world and, indeed, much of the U.S. production is centered there.
During the annual festival, 100,000 visitors consume two tons of the aromatic bulbs. There's garlic-flavored popcorn and free garlic ice cream.
But the three-day event offers more than bad breath: There's dozens of musical events, artists and craftsmen from all over the country, and plenty of rides and other entertainments for the kids.
One of the main attractions: The pyro chefs cook up, where calamari and other savory dishes are quick cooked with massive flames.
After the fest, festival goers can drive to nearby Monterey, with its historical downtown, world famous aquarium and beautiful scenery. Just to the south is Big Sur, and Yosemite National Park is just a three-hour drive away.
For further information: Gilroy Garlic Festival
First published February 26, 2015: 1:28 PM ET
Partner Offers
Paid Partner