Best All Arounder: Chase Sapphire Reserve Card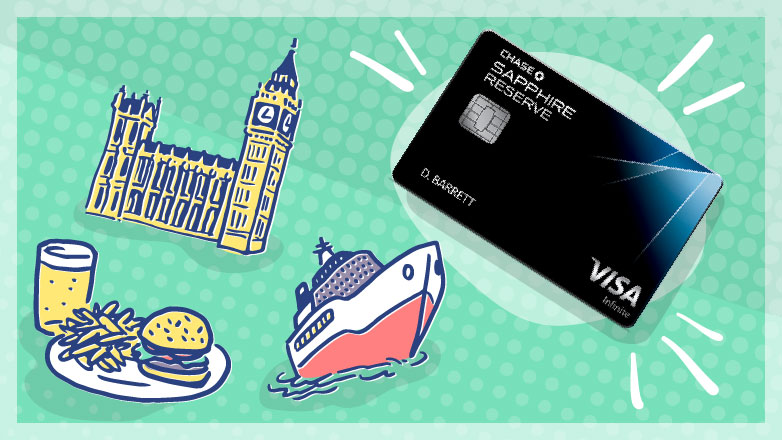 For business travelers who do a little bit of everything, NerdWallet analyst Sean McQuay recommends the Chase Sapphire Reserve credit card. This card offers rewards and perks tied to a variety of airlines, hotels, and car rental programs.
One of the biggest selling points is that users get 3 points for every dollar spent on all travel and dining purchases, giving an effective rewards rate of 4.5%. If you noticed that that number doesn't quite add up to getting 3 points for every dollar, that's because one of the Reserve's nicest perks is it increases the value of your points by 50% when you use them in the Chase Ultimate Rewards portal. So 3 points per dollar, valued at 1.5 cents each, comes out to an effective rewards rate of 4.5%.
On top of that, every cardholder receives a generous $300 annual travel credit.
Although the card has a steep annual fee of $450, McQuay says "its higher earnings rate, higher point value, lounge access, and travel credit" pays off for people who travel regularly.
It also doesn't hurt that the Chase Sapphire Reserve has a sign-up bonus that gives you $750 toward future travel purchases.
First published October 9, 2017: 12:59 PM ET
Partner Offers
Paid Partner