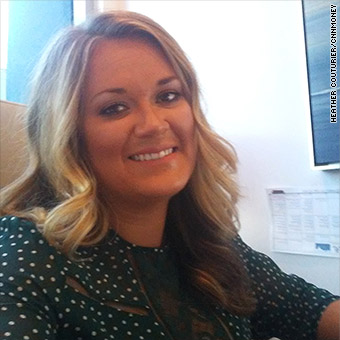 Apartment managers are in charge of making sure that a building runs smoothly, meets all safety codes and stays profitable.
That means setting rents to maximize the building's bottom dollar, marketing and filling empty apartments as quickly as possible and keeping existing tenants happy.
"There's a high level of customer service that's expected when you're running a multimillion-dollar business," says Heather Couturier, an apartment manager with Bell Partners, a developer in Tampa, Fla.
Related: How to ask your future boss for more money
While the job has stressful aspects, Couturier says she likes it because no two work days are ever the same.
Some days, apartment managers might find themselves troubleshooting a mechanical issue within the building. They must also stay abreast of all the legal rules around screening tenants and collecting rent.
And if something breaks on the property, they're the ones who hire repair people to fix it. But they also need to be able to jump in when necessary.
"Sometimes you just have to pick up a wrench and tighten the water hose of a dryer," Couturier says.