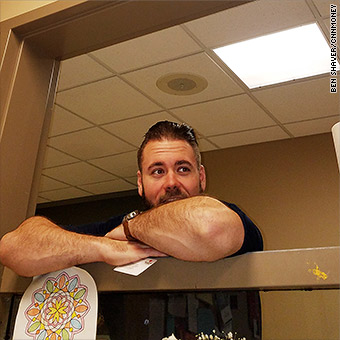 It's not uncommon for severely mentally ill patients to become emotional during treatment, and to take those emotions out on mental health technicians.
Getting cursed at or even physically attacked is sometimes part of the job, says Ben Shaver, a mental health technician at Brandywine Valley Hospital in Coatestville, Pa.
That's why these technicians, who keep track of treatments and help patients with basic care, such as eating or getting dressed, need to be alert at all times.
They also must learn not to take it personally when a patient makes it clear that they don't want to be there.
Related: Why asking about salary history can hurt women's careers
"We have a lot of people who are court-ordered to be here," says Shaver. "But even the people who are voluntarily admitted often only came because of pressure from their spouse or family and don't really want to be here."
Shaver says that many mental health technicians don't stay in the role very long. He's using the position to gain clinical experience before going to graduate school for psychology.
"With absolutely no growth potential, I see this role as a means to an end," he says.