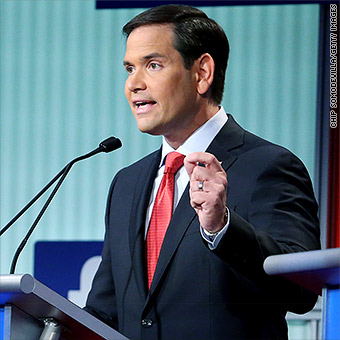 Private donors as alternative to loans: Sen. Rubio favors letting students apply for a "Student Investment Plan" that would be funded by an approved and certified private investment group. In return, a student would pay the group a percentage of his income after graduation for a set period of time -- e.g., 4% for 10 years.
Student loan repayment: Rubio favors making income-based repayment plans automatic for everyone.
Make income prospects more transparent: Rubio has co-sponsored the "Student Right To Know Before You Go Act," which would streamline institutional reporting requirements to give students better data on graduation rates and income prospects, among other things. The idea: Know what you'll make vs. what you'll owe.
Estimated cost: Not available. His campaign says his proposals won't increase spending.