2. California Institute of Technology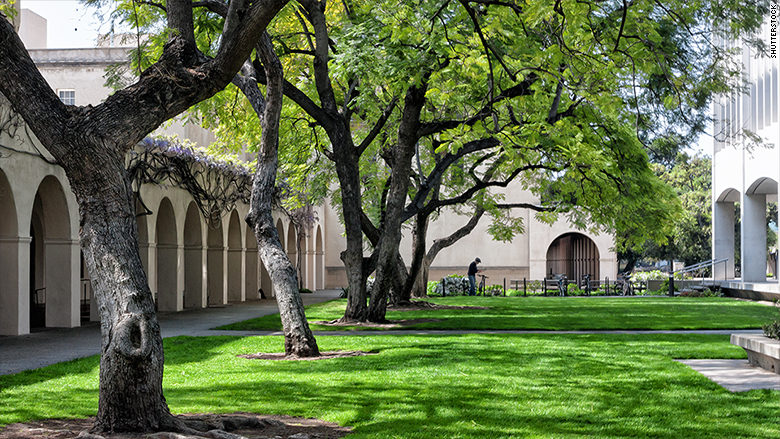 2
20-year return on investment

: $1,100,000

Total 4-year cost

: $230,000
Caltech is the kind of university that has its own jet propulsion laboratory used by NASA. The STEM-focused private research school is located in Pasadena, California.
About half of undergrads go on to a Master's program. But those who go directly into the workforce find high-paying jobs that help them recoup the cost of their college degree fairly quickly.
First published April 7, 2016: 7:15 AM ET
Source:
PayScale
Based on survey data
,
PayScale calculated the total median pay for a school's undergraduate alumnus over a 20-year career and compared it to that of a high school graduate who worked for 24 years. It took the difference in pay and subtracted the cost of attending school to determine the return on investment in 2015 dollars. The cost of attendance included tuition, room and board, and books -- and adjusted to account for the average grant awarded to students. Alumni who went on to graduate school were excluded from the data.
Partner Offers
Paid Partner