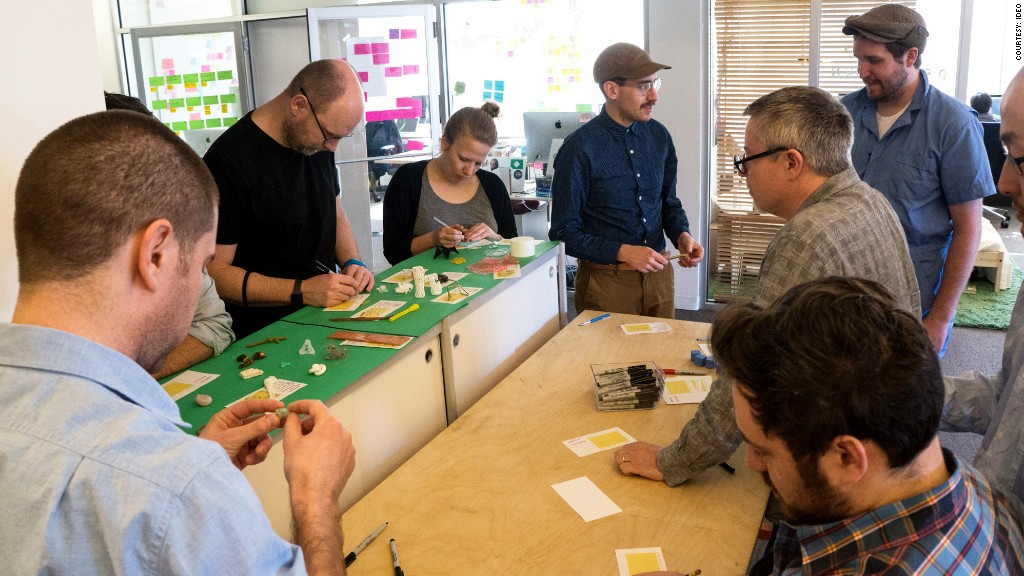 12
% of MBAs who want to work there

: 6.99%
What makes it great: As a design consultancy firm, IDEO employs creative minds that think way outside the box. A team could consist of an ethnographer, product designer, and MBA grad all working together to build a product from the ground up.
IDEO's brand of start-to-finish team collaboration is very different than a lot of traditional management consultants experience, says Colin Raney, associate partner and managing director of IDEO's Boston studio. "You get to think of so many things on the edge of culture and technology and it's a lot of fun," Raney says.
What they're looking for: MBA grads work as business designers at IDEO, meaning they combine business methods with design sensibilities. People who are extremely curious and have experience building things, such as software developers or engineers, will do well there, Raney says. "We prototype a lot, so the creative confidence to build something even though it's a little rough is really important," he says.
First published June 18, 2014: 9:59 AM ET
Partner Offers
Paid Partner