$52,000 and 24 years of renovations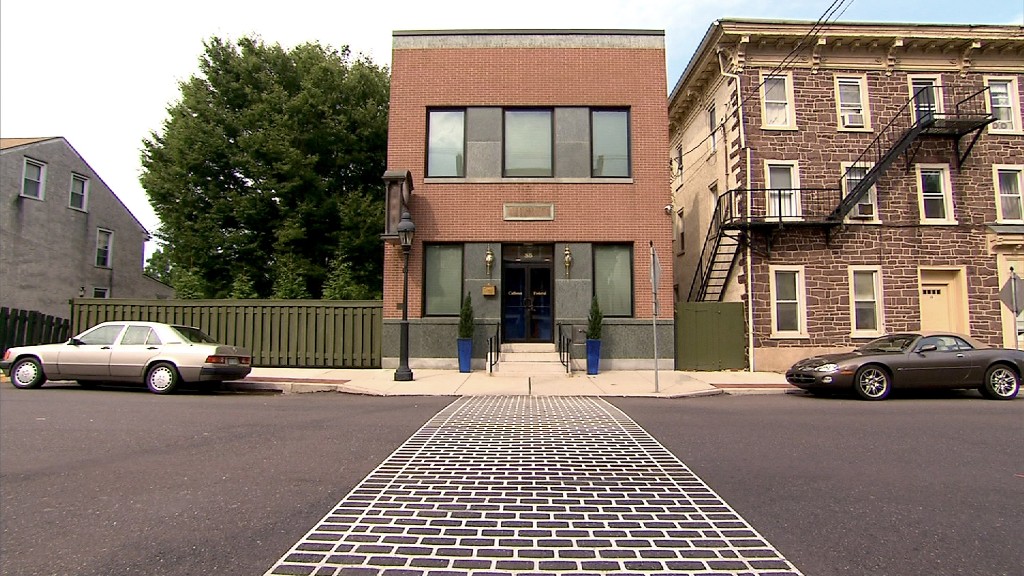 Cathy Calhoun turned an old bank that she used to work at into a spectacular home.
In 1989, the jewelry store owner paid $52,000 for the vacant bank building in Spring City, Pa. She has spent the past 24 years renovating and re-purposing the space to include a fully-stocked bar, a sauna and an entertaining space in the old lobby.
The building -- which was originally built in 1872 -- has a total of about 5,200 square-feet of living space. There are three bedrooms and three baths, with many old fixtures and spaces that have been kept and reimagined. For instance, Calhoun turned the old "coupon room," where affluent bank clients used to clip coupons from their bearer bonds, into a powder room.
When the original Seth Thomas street clock that used to project out over the front doors was returned it to its place of honor, the unveiling attracted half the town. "People were crying," said Calhoun. "They remembered as children telling time by the clock."
First published November 1, 2013: 11:04 AM ET
Partner Offers
Paid Partner
Real Estate Calculator

Was my home a good investment?
Find out now
Personal Finance