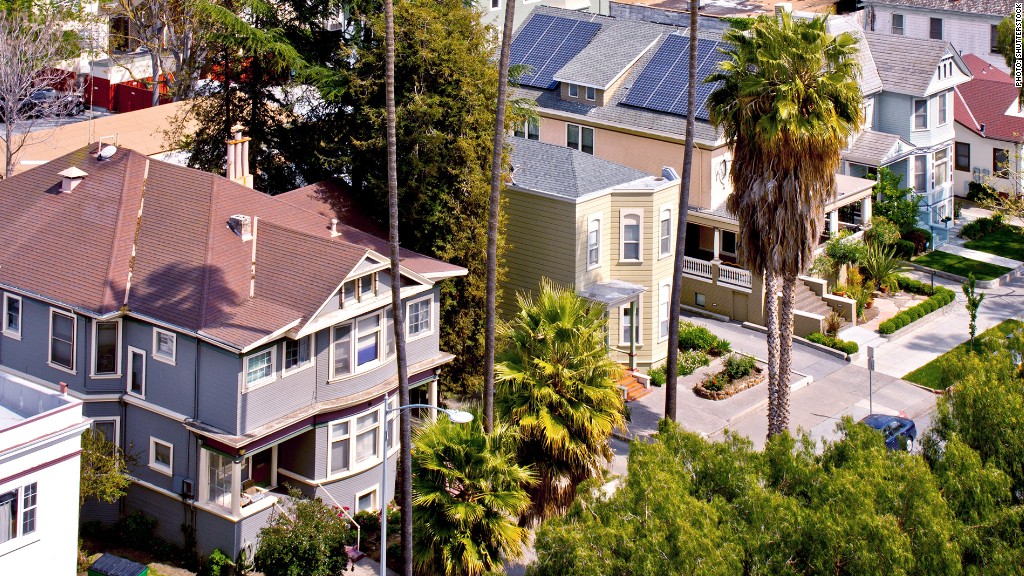 Rank

: #5 least affordable

Median home price

: $625,000

Median income

: $101,300

% of homes sold that are affordable*

: 28.1%
What holds true for San Francisco's housing market also holds true for nearby Silicon Valley.
The average worker in the area now earns more than $100,000 annually, and more than a quarter of all jobs are in tech.
"There's a lot of high net-worth individuals concentrated in a small area," said Appleton-Young, the chief economist for the California Association of Realtors.
Related: Was my home a good investment?
That means a lot of money chasing homes for sale and driving up prices. Building more homes is not always easy -- or cheap. California's strict regulations make development expensive and the area is also constrained geographically, with little land left for large scale building.
First published November 14, 2013: 11:31 AM ET
Source: Source: National Association of Home Builders/Wells Fargo Housing Opportunity Index
*The Housing Opportunity Index is the percentage of new and existing homes sold that families earning the area's median income could afford during the third quarter ended September 30, 2013. Prices of new and existing homes are based on figures from CoreLogic and mortgage data is based on rates reported by the Federal Housing Financing Agency.

Partner Offers
Paid Partner
Real Estate Calculator

Was my home a good investment?
Find out now
Personal Finance