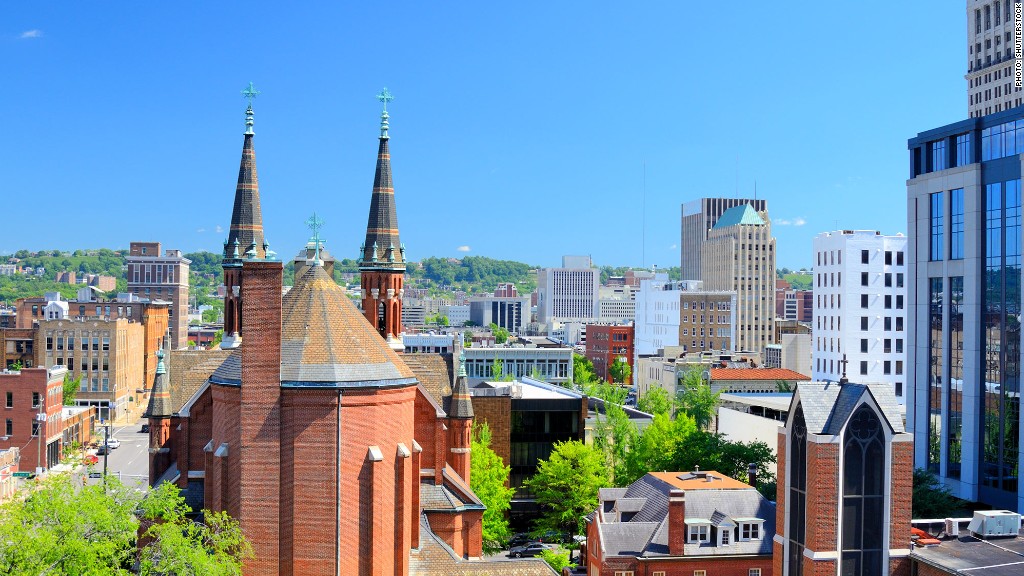 Median home price

: $174,000

Forecast gain through Sept. 2014

: 7.8%
After years of investing in revitalization efforts -- turning old warehouses into offices, opening new parks, building a minor league baseball stadium -- Birmingham is finally seeing the big payoff.
People are no longer fleeing from the inner city, new businesses are moving in and home prices are actually on the rise.
In the 12 months ended September, home prices climbed 6%, bringing the median home price in the metro area to $174,000. And CoreLogic expects above-average returns again this year, forecasting a 7.8% increase in the 12 months ending in September.
First published January 23, 2014: 2:54 PM ET
Source: CoreLogic Case-Shiller
Forecasts are for the 12 months ending September, 2014. Rankings are for metro areas with populations of one million or more. In addition to its own data, CoreLogic Case-Shiller compiled its results using data from the National Association of Realtors, the Federal Housing Finance Agency, Moody's Analytics and the Bureau of Labor Statistics.

Partner Offers
Paid Partner
Real Estate Calculator

Was my home a good investment?
Find out now
Personal Finance