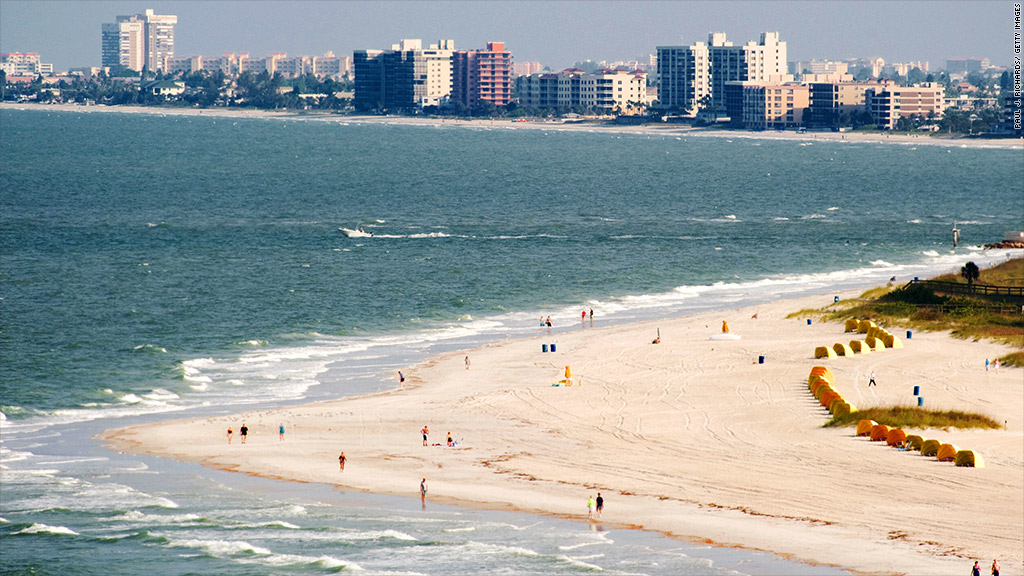 Median income

: $56,800

Median home price

: $129,000

Home price growth forecast

: 6.5%
Beaches, boating and baseball are among some of the top reasons people come to Tampa, which is a newcomer to the top cities list. Several Major League Baseball teams come here for Spring training and MacDill Air Force Base has long been one of the biggest employers in the area.
Related: Home prices: Your local forecast -- 384 markets tracked
First published February 3, 2014: 11:41 AM ET
Source: Penske Truck Rental; National Association of Home Builders and Wells Fargo Bank provided data on median home prices and incomes. Home price forecasts from CoreLogic Case-Shiller.
Penske compiled the list by tallying the number of consumer truck rental reservations for one-way moves that were made online and through its call centers last year.

Partner Offers
Paid Partner
Real Estate Calculator

Was my home a good investment?
Find out now
Personal Finance