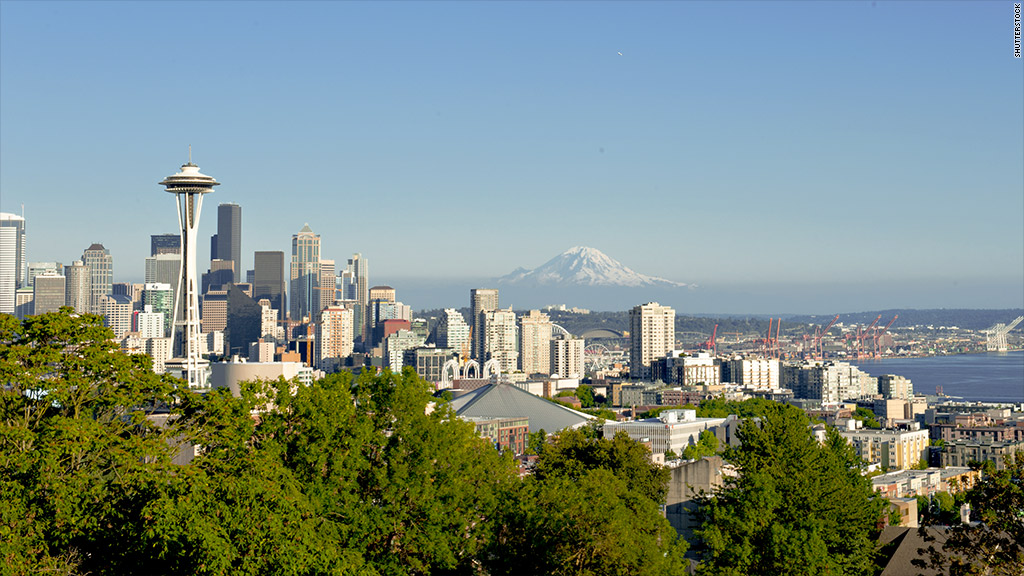 Median income

: $86,700

Median home price

: $343,000

Home price growth forecast

: 5.2%
It may have plenty of gray, rainy days, but Seattle also has some great coffee, a thriving music and arts scene and, most importantly, jobs. Home to Microsoft, Amazon.com and Boeing, among many other companies, Seattle has become an economic powerhouse, attracting tech workers, outdoors types and those seeking world-class access to arts and entertainment.
First published February 3, 2014: 11:41 AM ET
Source: Penske Truck Rental; National Association of Home Builders and Wells Fargo Bank provided data on median home prices and incomes. Home price forecasts from CoreLogic Case-Shiller.
Penske compiled the list by tallying the number of consumer truck rental reservations for one-way moves that were made online and through its call centers last year.

Partner Offers
Paid Partner
Real Estate Calculator

Was my home a good investment?
Find out now
Personal Finance