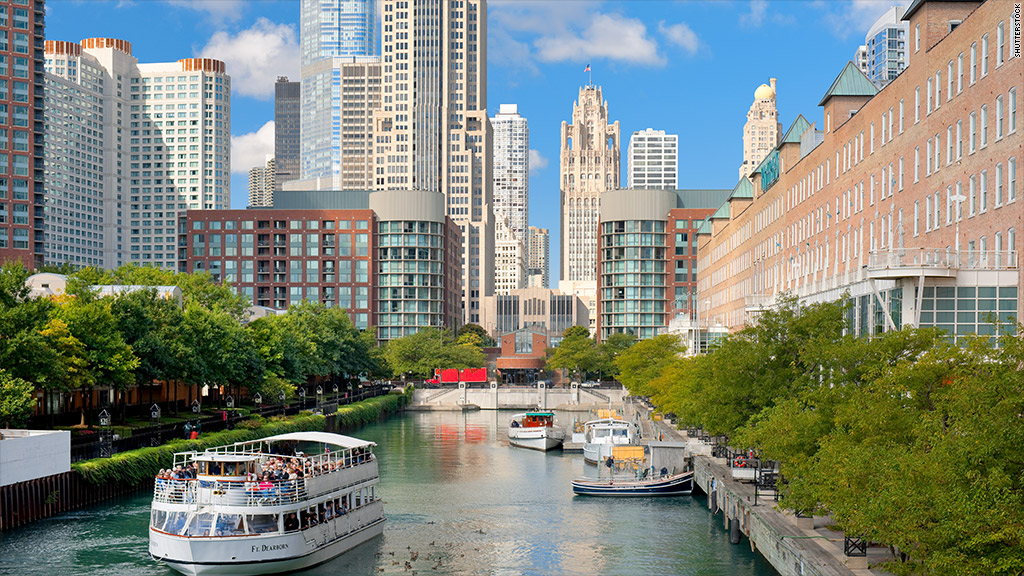 Median income

: $73,400

Median home price

: $210,000

Home price growth forecast

: 2.7%
With its parks, museums and active nightlife, the "Windy City" offers some of New York's vitality and charms but at a much lower cost. People moving to Chicago from Manhattan will spend about 25% less on groceries and a whopping 70% less on housing. Hiring is still slow, however, with unemployment at 8.1 % in November.
First published February 3, 2014: 11:41 AM ET
Source: Penske Truck Rental; National Association of Home Builders and Wells Fargo Bank provided data on median home prices and incomes. Home price forecasts from CoreLogic Case-Shiller.
Penske compiled the list by tallying the number of consumer truck rental reservations for one-way moves that were made online and through its call centers last year.

Partner Offers
Paid Partner
Real Estate Calculator

Was my home a good investment?
Find out now
Personal Finance