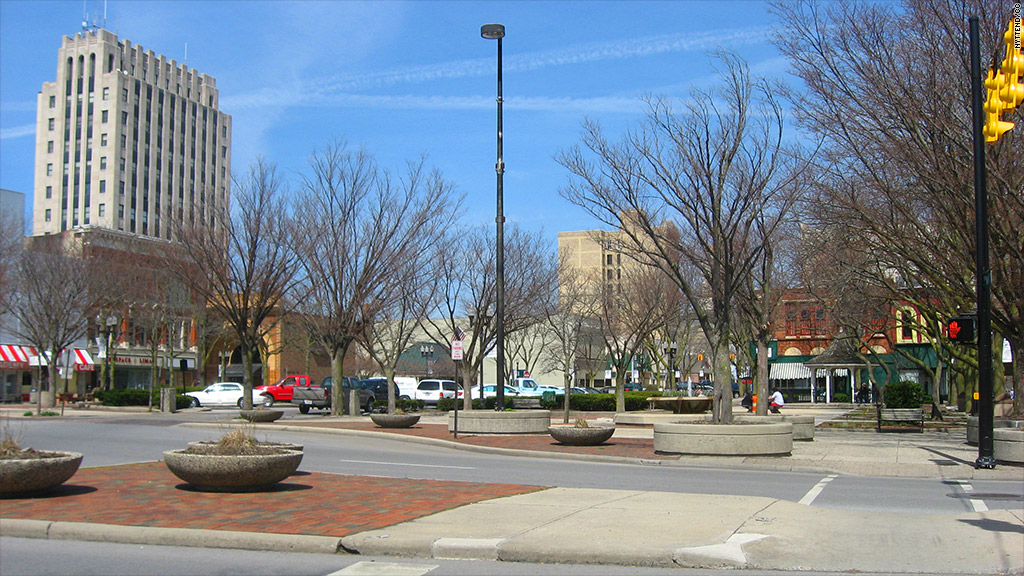 5
Population

: 101,968

Median home price

: $89,000

Median income

: $53,300

% of homes sold that are affordable*

: 92.9%
Cumberland may be in Maryland but it's almost two and a half hours away from the booming Washington, D.C., metro area and geologically and culturally more a part of Appalachia.
The area's economy had been based on manufacturing glass, tinplate and fabric. Those industries lost competiveness after World War II and now it's one of the poorest metro areas in the country, according to the U.S. Department of Commerce.
The metro area population has barely budged since the 2000 census at just over 100,000, so there's been little pressure on home prices.
First published March 17, 2014: 1:33 PM ET
Source: National Association of Home Builders/Wells Fargo Housing Opportunity Index of 275 metropolitan areas. Population data is from Census Bureau.
*The Housing Opportunity Index is the percentage of new and existing homes sold that families earning the area's median family income could afford during the fourth quarter ended December 31, 2013. Prices of new and existing homes are based on figures from CoreLogic and mortgage data is based on rates reported by the Federal Housing Financing Agency.

Partner Offers
Paid Partner
Real Estate Calculator

Was my home a good investment?
Find out now
Personal Finance