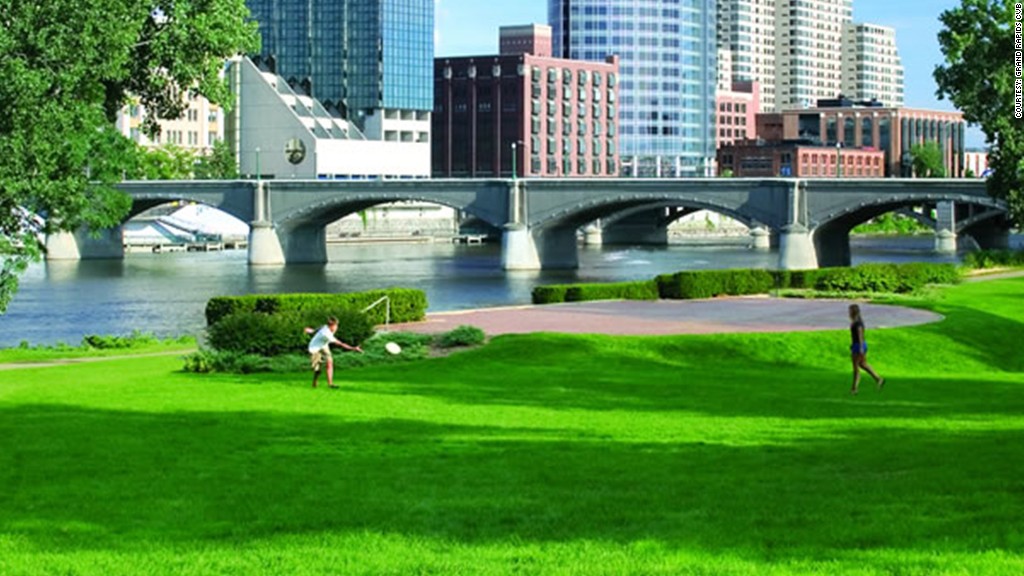 Median home price

: $123,000

Job growth

: 4.2%
Grand Rapids may not scream "Millennial hotspot," but there's been a recent surge of interest in the area.
Between 2010 and 2012, nearly 27% of new residents were between the ages of 24 and 35, according to the National Association of Realtors.
The main attraction? Jobs.
The number of jobs in the area grew 4.2% over the past year, tying only Austin for job creation among NAR's top 10 cities for Millennial homebuyers.
Related: Top 10 cities people are moving to
The city is also trying to woo young residents: Old downtown commercial buildings are being converted into condo buildings with retail shops, restaurants and cafes.
For those looking to buy, homes are relatively cheap. The median home price in the metro area was $122,000 during the first quarter -- well below the national average.
First published June 23, 2015: 11:06 AM ET
Source: National Association of Realtors
Rankings were based on employment data, median home prices, home price growth and affordability, as well as the percentage of Millennials living in the metro area and their share of all age groups moving to the area. Median home prices data is for the first quarter of 2014, while job growth figures are for the 12 months through May 2014.

Partner Offers
Paid Partner
Real Estate Calculator

Was my home a good investment?
Find out now
Personal Finance