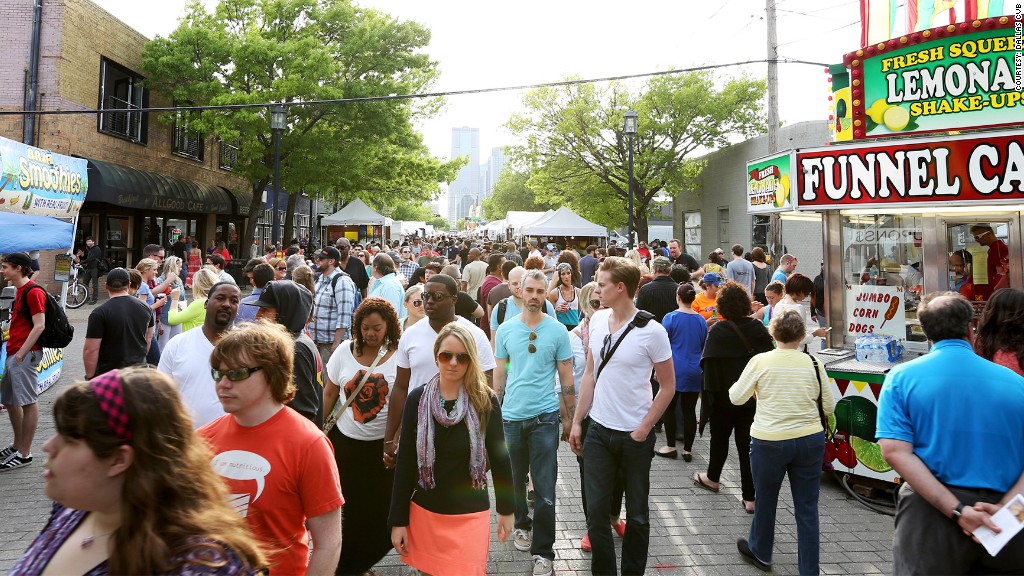 Median home price

: $175,000

Job growth

: 3.9%
Dallas is more than football, Big Oil and Texas-sized BBQ. It also offers plenty of jobs and affordable home prices, a perfect combination for Millennials looking to relocate, according to NAR's report.
The city offers jobs in a range of fields: energy (Exxon/Mobil (XOM)), telecom (AT&T (T)), tech (Texas Instruments (TXN)) and healthcare (Tenet Healthcare Corp. (THC)) to name a few.
Related: Cost of living: How far will my salary go in another city?
Not only has that been attracting hoards of new residents -- the metro area's population grew 5.5% over the past three years, twice the national rate -- but it also helps to make buying a home in the metro area that much more affordable.
Home prices are about 9% cheaper than the rest of the country.
First published June 23, 2015: 11:06 AM ET
Source: National Association of Realtors
Rankings were based on employment data, median home prices, home price growth and affordability, as well as the percentage of Millennials living in the metro area and their share of all age groups moving to the area. Median home prices data is for the first quarter of 2014, while job growth figures are for the 12 months through May 2014.

Partner Offers
Paid Partner
Real Estate Calculator

Was my home a good investment?
Find out now
Personal Finance