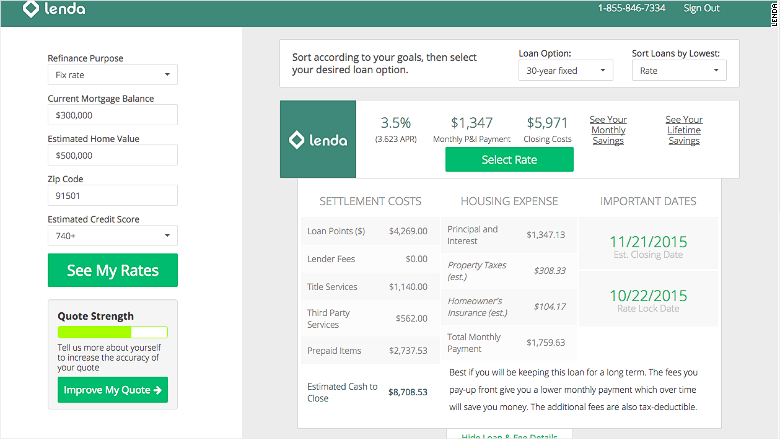 You can now refinance your mortgage entirely online.
San Francisco-based Lenda has automated the application process that allows users to compare quotes, fill out an application, upload verification documents and close on a loan without even leaving your home.
Eliminating paperwork reduces the cost and time it takes to get a loan, according to CEO Jason van den Bran, who added the process can take as little as two weeks. "If you want to point the finger on why mortgages take two months to get done, it's paperwork."
The company currently operates in California, Washington and Oregon but aims to go nationwide by the end of 2016. Home buyers will be able to use the service to get a loan by the end of this year.
First published October 29, 2015: 11:20 AM ET
Partner Offers
Paid Partner
Real Estate Calculator

Was my home a good investment?
Find out now
Personal Finance