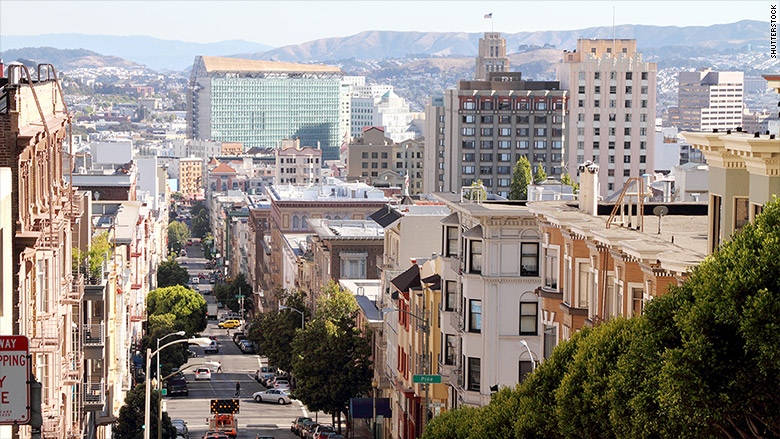 1
Median price for 2-bedroom

: $4,780
Nationwide, the median rent on a two-bedroom apartment was $1,300 in March, according to a report from ApartmentList.com.
But some cities are facing much steeper rents.
San Francisco has the highest rent in the nation at $4,780. While rents aren't going to get any cheaper, they are expected to slow down a little this year.
"There is a little bit of a tech slowdown which impacts prices...they've started to hit the ceiling," said Andrew Woo, data scientist at ApartmentList.com.
First published April 1, 2016: 1:24 PM ET
Source: ApartmentList.com
ApartmentList.com is an online rental marketplace with millions of apartment listings. For this report it analyzed its listings to determine the median rental price for two-bedroom apartments in the 100 biggest cities in the nation.

Partner Offers
Paid Partner
Real Estate Calculator

Was my home a good investment?
Find out now
Personal Finance