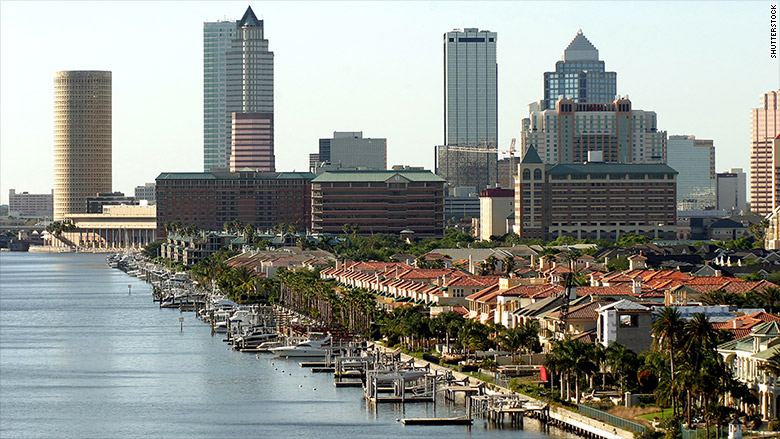 2
Home values (median)

: $183,300

Annual forecasted appreciation

: 3.2%
Residents of Tampa enjoy warm weather year-round, at a cost that's lower than many other beach towns. Nearly one-in-five house listings in Tampa have had a recent price cut, according to Zillow, suggesting the market there may be less competitive for new homebuyers than in some other cities.
Alongside potential real estate deals, homeowners in Tampa will find a thriving financial sector as well as military jobs at the MacDill Air Force Base. "The I-4 corridor is the bread basket for growth in Florida, and a lot of that boils down to affordability," says Sean Snaith, an economist with the University of Central Florida.
First published June 16, 2017: 11:47 AM ET
Source:
Zillow
The Best cities for first-time homebuyers top 10 is based on Zillow's "First-time Home Buyer Index." The index captures a balance of five metrics: low median home values for an affordable down payment, a strong home value forecast to indicate a good start to growing equity, a larger inventory-to-household ratio to capture available supply, a greater share of listings with price cuts to surface less competitive buying experiences, and a faster breakeven to demonstrate a strong incentive to buy over rent. These five metrics are ordered and metros are scored on a scale from 0 to 10 along a uniform distribution. The five scores are then averaged and the average re-scaled to range from 0 to 10.
Partner Offers
Paid Partner
Real Estate Calculator

Was my home a good investment?
Find out now
Personal Finance