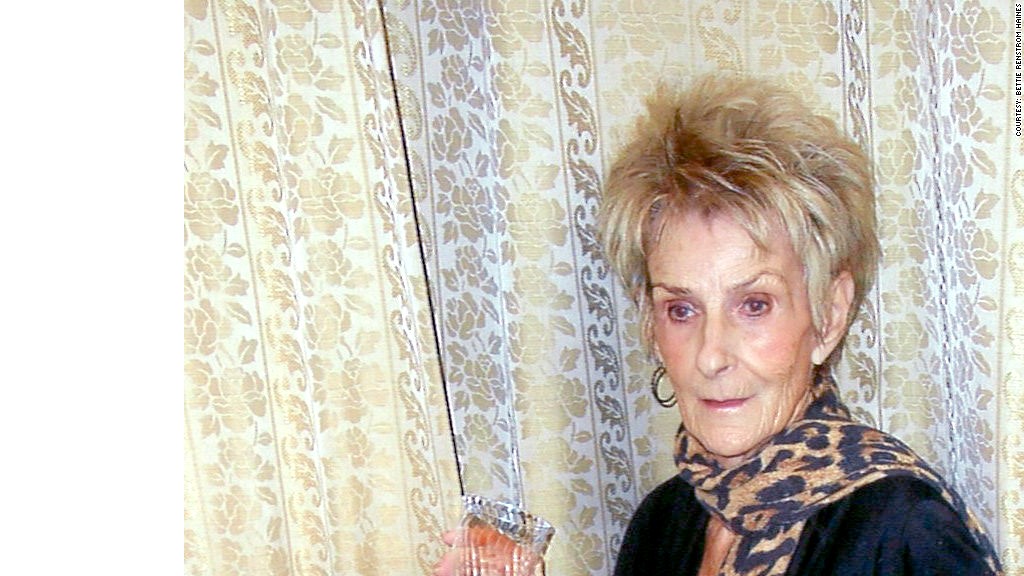 Name

: Bettie Renstrom Haines

Age

: 84

City

: Seattle
Even though "money is short," Bettie Haines has made a happy life at the affordable housing community she has lived in for more than a decade.
Haines worked many part-time jobs while raising her children, but she did not start accumulating any retirement benefits until after she got divorced in her 40s. "My husband had good benefits, and you think something is forever so I didn't have to worry then," she said.
Now, she lives on around $1,100 a month from Social Security and a small pension.
Related: Why many women live in poverty
After moving to Seattle to be close to her son, Haines learned that her modest income qualified her for an apartment in a new subsidized building for seniors downtown. She moved in after it opened in 2002.
Haines has spent many years working as the building's manager, a job that provided some additional income. And now as the assistant manager, she still receives a credit that lowers her already-low monthly rent bill.
"We all feel so fortunate to be living right here," she said. "Many women don't have that choice."
First published May 14, 2014: 5:59 PM ET
Partner Offers
Paid Partner