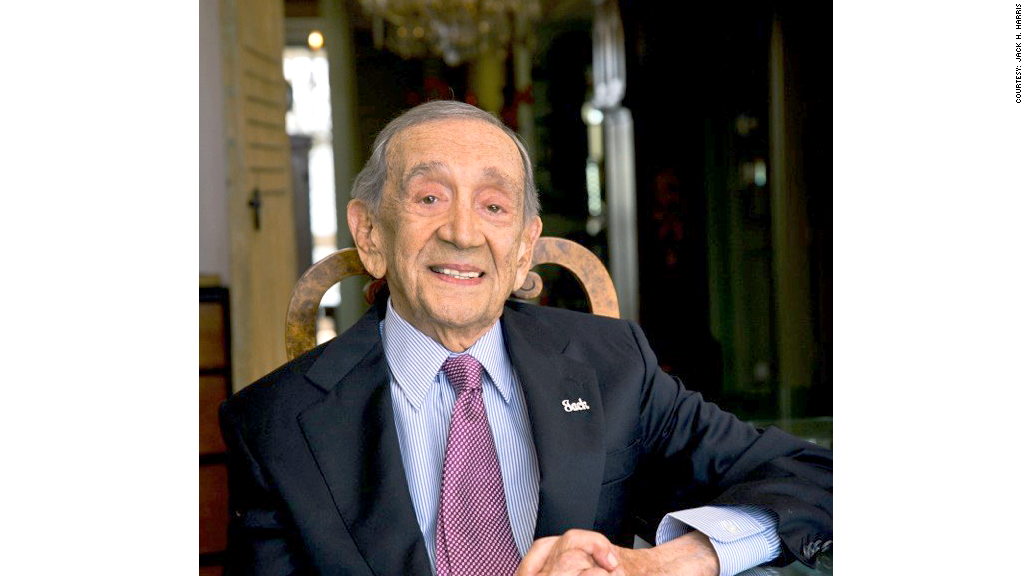 Name

: Jack H. Harris

Age

: 95
Jack Harris made his movie making debut with the "The Blob" when he was 39 years old -- and the film is still keeping him busy decades later.
Not only is he helping to produce the latest remake of the cult horror film (which he said is slated to be released sometime next year), but he is also advising on the production of "Blob"-related slot machines.
In February, the 95-year-old producer set a Guinness World Record for being the oldest recipient of a star on the legendary Hollywood Walk of Fame. Harris is also currently writing a memoir of his decades long entertainment career.
"That's one of Jack's favorite sayings — getting more squeal out of the pig," said his wife Judith Harris about her husband's many ventures.
Harris first dreamed of working in Hollywood when he was a child dancing in vaudeville theaters throughout the East coast. After working in the business most of his life, he said he can't imagine quitting now.
"Living and working over 90 is something that I just found happening," he said. "I've never been a lazy guy... So I wake up with joy in the heart for the day, exercise every day like a solider and I believe you should make a living doing something you love passionately."
First published October 1, 2014: 7:38 AM ET
Partner Offers
Paid Partner