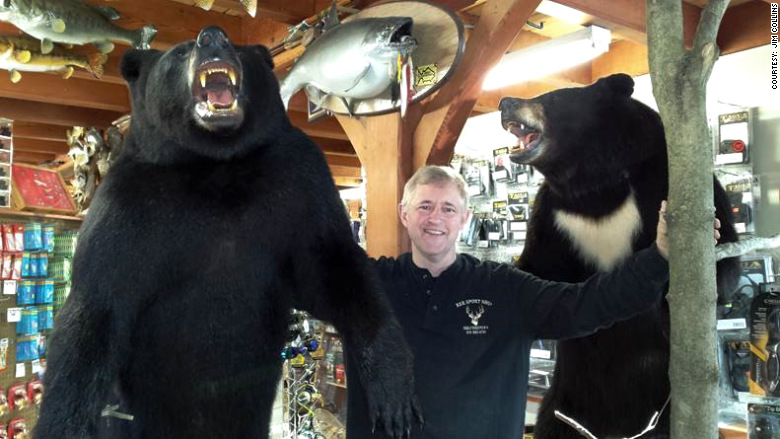 Name(s)

: Jim Collins

Age(s)

: 57

Now lives in

: Belchertown, Mass.
At age 52, after 30 years of crunching numbers for Massachusetts Mutual Life Insurance Co., Jim Collins decided to retire from the insurance business and pursue his passion for the great outdoors.
So, in 2010, he bought a large stake in the local sportsman outfitting store in Belchertown, Mass.
Collins said running the business is "very low stress," because he's dealing with customers who love hunting, fishing and sporting activities as much as he does.
"I do this for my own enjoyment. I'm understanding what it's like, to be able to personally make such a difference in the ability of a business to thrive and survive."
Watch: Secrets of a dream retirement
Collins made sure he had plenty of financial cushion before he made the leap. He had bought an annuity with his $1.3 million retirement savings that pays him, or his spouse if he dies, $77,000 a year starting the year he retired in 2010. He also saved up another $700,000 in his 401(k).
Eventually, he said he wants to build a cabin on the 100 acres of property he owns in Vermont.
First published March 23, 2015: 10:35 AM ET
Partner Offers
Paid Partner