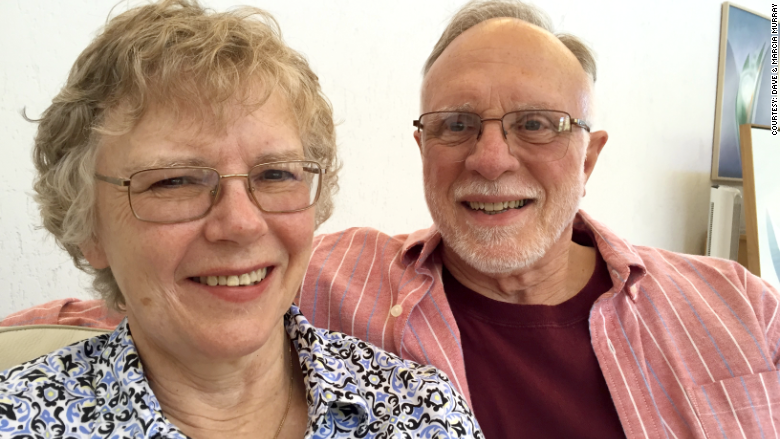 Name(s)

: Dave and Marcia Murray

Age(s)

: 66 and 69

Now lives in

: Grecia, Costa Rica
After nearly 30 years of saving as much as they could, Dave and Marcia Murray packed their bags and moved to Costa Rica.
Three years earlier, the couple had taken early retirement packages from the State of Michigan, where Dave had worked in public health and Marcia had worked in the food stamp program. They retired to North Carolina's Outer Banks for a few years, but after a trip to Costa Rica they were sold on becoming expats.
"We were constantly looking for the disqualifier -- the 'why can't we do this,' said Dave. "We couldn't find anything that would be unacceptable us."
Watch: The steady path to a dream retirement
They sold their home and used the proceeds to buy property in the small mountain town of Grecia. They built a main house and a guest house on the land, where coffee is also grown.
Living is cheap in Costa Rica. The Murrays main expenses are their car and health care, which they often pay out of pocket. They also pay for a Medicare Part B insurance plan in the United States for the bigger health care needs they might have in the future.
"We do a lot more socializing here than we ever did in the United States, because there are large populations of expats in town. So we get together for a party or lunch. Or we go shopping," Marcia Murray said.
First published March 23, 2015: 10:35 AM ET
Partner Offers
Paid Partner