Wear inspiration on your sleeve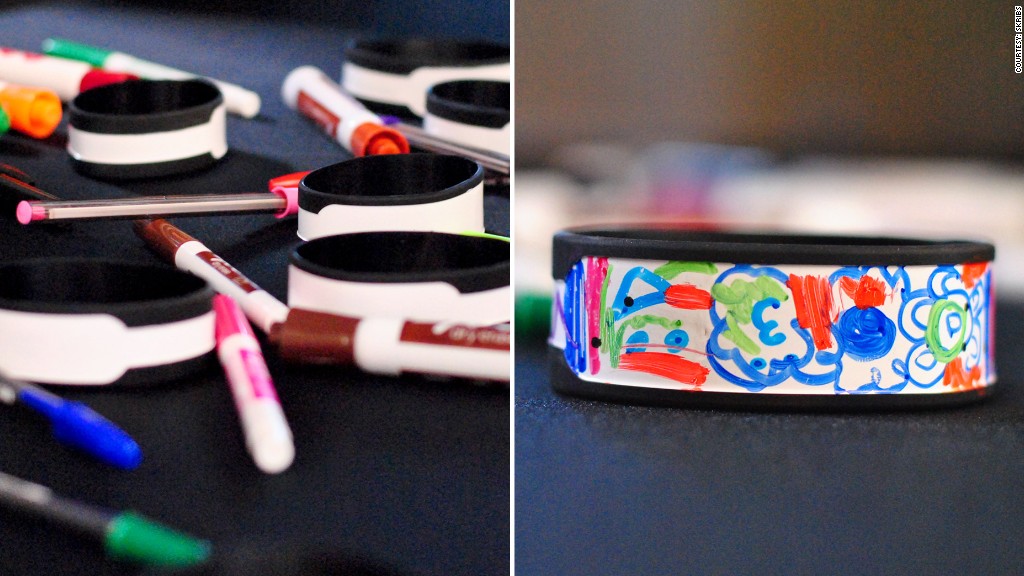 Company

: SKRIBS

Product

: Customizable wristbands

Price

: $8.95 for a pack of three wristbands
Olugbenga Oredein loved wearing silicone wristbands with words such as "Hope" and "Courage" when he was in high school and college.
So last summer, he decided to create his own product. "I was tired of my old bracelet with the generic messages," he said. "I wanted a band that I could customize with my own message or favorite sports team whenever I wanted."
That idea became SKRIBS, a line of customizable wristbands. The silicone bands feature a dry erase white strip along the center. Oredein said people can use a ballpoint pen or a dry erase marker to create their own message on the bands. All you need is the swipe of a finger to wipe it clean.
Oredein expects to start selling his wristbands later this year.
First published October 29, 2013: 12:41 AM ET
Partner Offers
Paid Partner