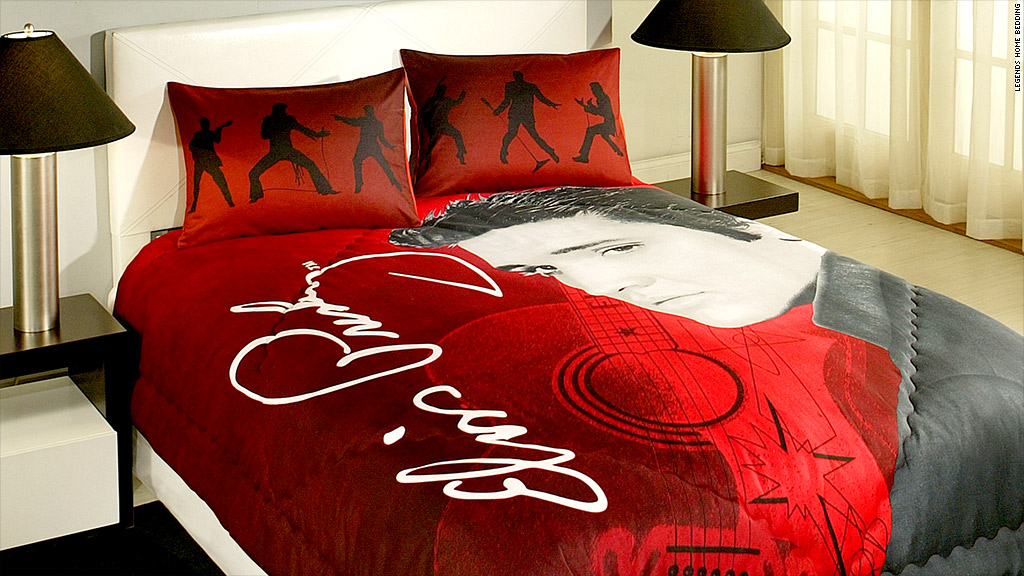 Who doesn't love Elvis?
Last year, David Bursteen and his partner, Ines Brigman, approached Elvis Presley Enterprises -- the corporate entity that manages the Elvis Presley estate -- with their brainchild: To make bedding sets with licensed images of the King himself.
"They asked us if we have a company. I said 'no.'" said Bursteen, a self-described Elvis Presley fanatic, who previously worked in the toy and entertainment industries. Yet, in an odd twist of fate, Bursteen and Brigman were granted the license and access to the archived Elvis Presley photos.
Brigman, an aspiring designer, created two collections using the photos. "The idea was to create [lines of] bedding pretty enough to hang on a wall," she said. "We can potentially expand to other legends like Audrey Hepburn and James Dean."
They found a manufacturer in China to make the sets, which include a bedspread and two pillow shams, and started selling them online and through mail order this summer.
The Elvis Presley bedding set is among 5 finalists vying for the grand prize in Wal-Mart's (WMT) "Get on the Shelf" contest.
First published October 29, 2013: 12:41 AM ET
Partner Offers
Paid Partner