These days, Daymond John is best known as the impeccably dressed star investor of reality show Shark Tank, but his reputation -- and his millions -- were first made as the co-founder and chief executive of sportswear maker FUBU ("For Us By Us.")
Founded in 1992, FUBU became synonymous with hip-hop. But the glitz belied the brand's humble beginnings. John started off by sewing sweatshirts and hats in the living room of the house where he was raised by his single mom. Against the odds, his clothing line and the music he loved, became ubiquitous.
Now, he's the face of American entrepreneurship, managing a multi-million dollar empire that encompasses fashion, media, philanthropy -- even a monthly shaving club. Most recently, President Obama named him "Global Ambassador of Entrepreneurship" -- a move John says he never could have imagined when he was growing up.
This is Daymond John's American Success Story:
What was life like growing up?
I grew up in a lower middle class area of New York City, Hollis Queens. My parents always instilled in me the fact that I had to work hard for everything that I wanted out of life. And then they got divorced. My father left when I was around 10 years old and I haven't spoken or seen him again since then, making me the man of the house and making my mother a single mother.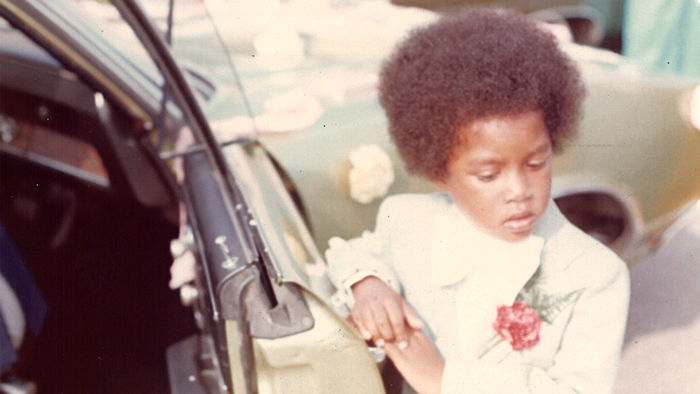 Hollis was a beautiful place to live. We fit in like everybody else. There were some kids that had less than us, there were kids that had more than us. We went outside and played stickball during the day and football in the afternoon. We had block parties and picnics and if we went out in the street and we got in trouble, any parent in the street could and had the right to beat us, that's just the way it was growing up.
The neighborhood is right in between JFK and LaGuardia airports and Aqueduct and Belmont Park race tracks. So you either shoveled bags at the airport or you shoveled horse shit at the race track. That was simple and plain but it was a decent living that people had in the neighborhood, so that was it.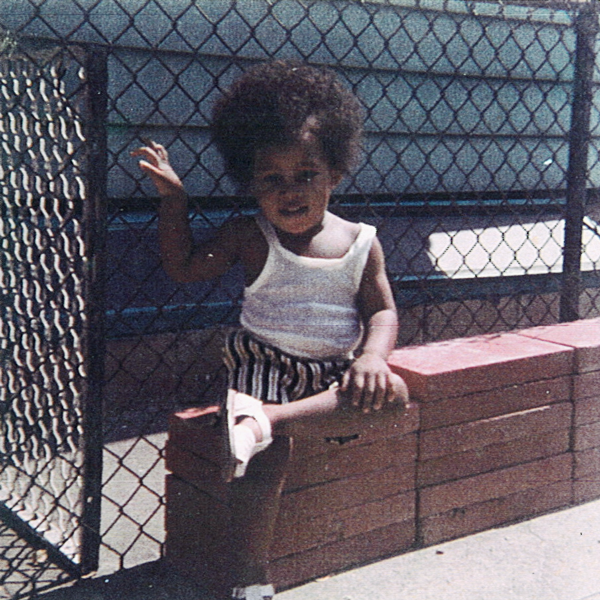 I started working from the time I was six, doing everything from selling little pencils in school to shoveling snow in the winter and raking leaves in the fall. When I was 10, I was an apprentice electrician and I used to wire PX cable in abandoned buildings in the Bronx.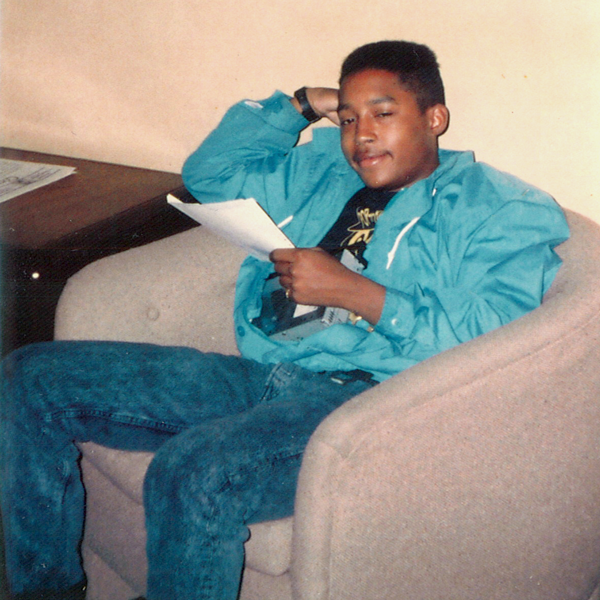 Then all of a sudden there was this amazing music. It's like what we call today a "disruptive technology." It came out of the Bronx and it made its way into Queens. It was called Hip-Hop. This music was today's Twitter. It was a way the kids were communicating about their hopes and their dreams and the plight of the community. And this music not only came with a way to talk, it came with a way to walk and a way to dress and it was engaging and I wanted to be a part of it.
There was this guy in Queens and he was becoming really well known and he was making a living selling this music and I didn't realize that you could make a living doing something you love. It was Russell Simmons and he was driving around Queens and he would put on his brother and two friends, Run DMC, then he'd find this handsome guy who liked to lick his lips a lot and wear Kangol hats named LL Cool J. Russell was all about pushing this culture and I wanted to be part of it and I didn't really know how to be part of it.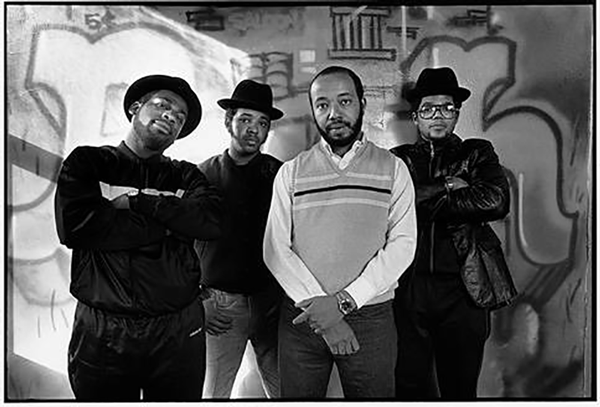 Russell Simmons with Run DMC.
1
What was the biggest hurdle you ever encountered and how did you overcome it?
I started to want to become a part of this culture and we started wearing these clothes and we started hearing that these designers didn't want us wearing their stuff.
One company called Timberland, they're not owned by the same owners now, but they said "we don't sell our boots to drug dealers." I wasn't a drug dealer. I was a hard working young man who was working at Red Lobster as a waiter. I didn't have enough money to go to college so I had to get a job as a waiter and I was upset.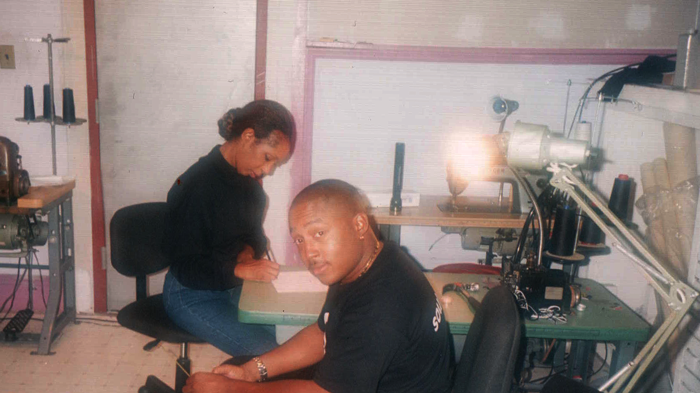 John and his mother would sew some of FUBU's first clothing items in her living room.
So, I joined up with a couple of my friends and we [started our company]. We said we really want to be inclusive and really proud of the people who we're selling these clothes to. So we came up with a name: FUBU "For Us By Us." It was all about a culture, not about a color.

Beyonce, Will Smith and Latoya Luckett were among some of the first artists to wear FUBU in music videos.
First we took a couple of ads here and there in publications like Right On magazine and the first places where people actually bought FUBU were in Japan and Seattle. So, grunge kids and teens in Japan who loved Hip Hop. And then we started to place the stuff in videos. We took the same 10 shirts and placed them in videos. For two years, we'd take them to an artist and then take them back and put them on other artists and became known as a huge clothing company with 10 shirts.
Then it was how was I going to take [the business] to that next level? That was the biggest hurdle ever.
What does the partnership look like with you and several other friends? How much do you give them? How much do they put into it? How much do they give you?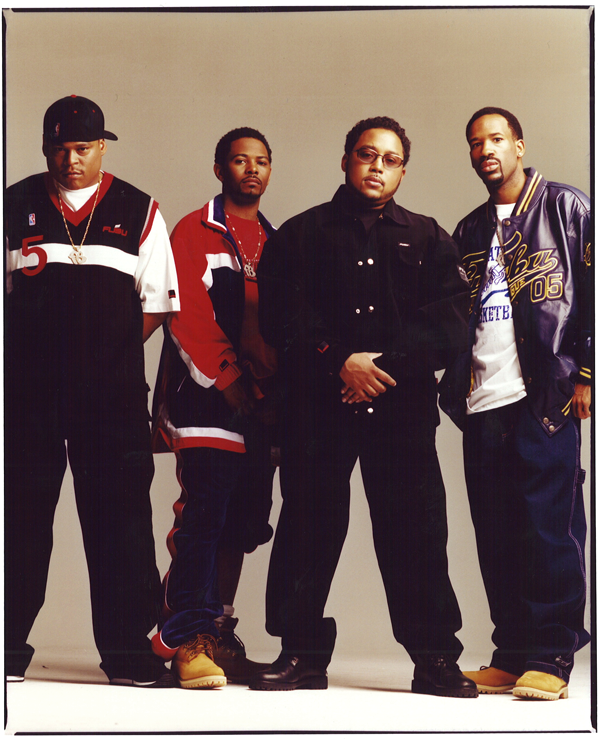 John and his fellow FUBU partners.
The next step could be how do I finance all of this? Do I sell one or two hats and then re-up? Do I take out a loan from a bank or do I get an angel investor? Do I just chug along at $50,000 a year, $100,000 a year? When do I go balls out? Quit the job. Mortgage the house. Sell the car. Do I do this at all?
2
Do you think you had to work harder than most of your peers to get ahead?
I'll never say that my story is any harder than anybody else's unless somebody inherited money and was just given everything -- and I don't know too many people like that.
So, if you ask me did I work harder than other people in my community? Well, everybody that has worked at my level has gotten to a certain level of success. I don't equate money with success. Money provides you with more problems and limousines. I'm talking about people who just got to a point where they're happy in life and they feel that they made a difference and/or they're rewarding their family or themselves.
3
What was your big break?
I have so many of 'em. My first couple of big breaks was when people like Miss Jones and Brand Nubian started to wear my stuff in videos. Then my next big break after that was with hip-hop music video director and DJ Ralph McDaniels. He put me on his video show and he said "these are the next guys to look out for."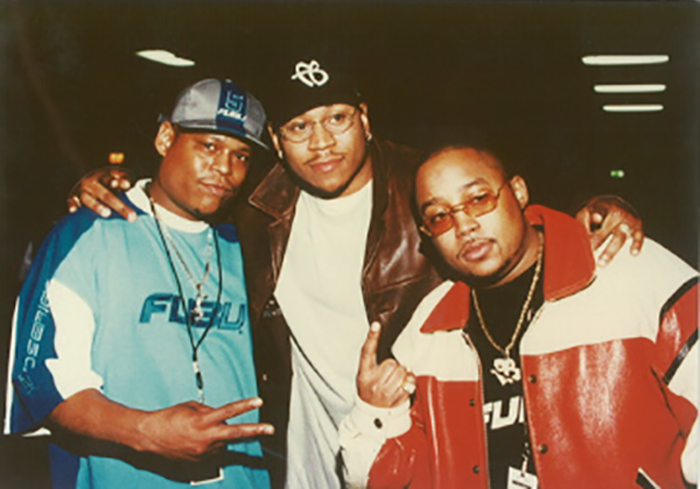 John with LL Cool J and Keith Perrin, Co-owner of FUBU
Then my next big break was LL Cool J and his manager Charles Fisher said: "We're going to pay it forward. We have to support people in the neighborhood and LL is going to wear your clothes as much as he can." LL ended up wearing my hat, the FUBU hat, in the Gap ads.
I think my next big break after that was when my mother took an ad in The New York Times that said "Million Dollars in Orders. Need financing." 33 people called and 30 of them were loan sharks and one of them [ended up being] my partners Bruce and Norman Weisfeld. Norman was the president of Samsung's textile division and Norman said, you know what? We'll give you a distribution deal.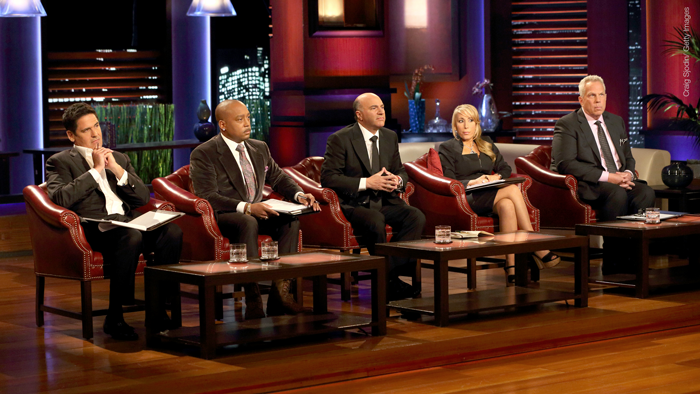 John with the the other "sharks" on set.
Then my next big break after that was being cast for Shark Tank. And then my final big break, the White House called me and asked me to be part of the president's My Brother's Keeper initiative, along with such great people as John Legend and Alonzo Mourning and Shaquille O'Neal.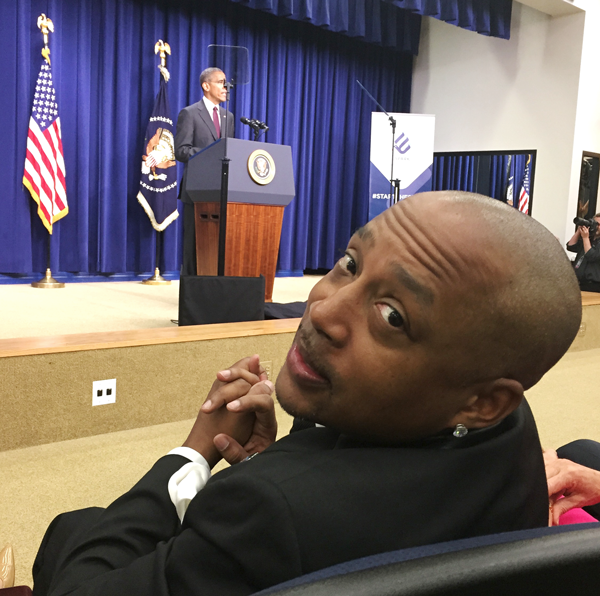 John at the White House during President Obama's announcement of his ambassadorship.
But then the following week, I became appointed as the President's Ambassador of Global Entrepreneurship. So, this is to really help people both domestic and abroad in terms of entrepreneurship and empower people. Would I have ever thought that I would have been officially named an ambassador to the White House and to the President? I don't think that I would have ever said that.
So I think my whole life has been a bunch of big breaks and fortunate opportunities.
4
Who is the one person that helped you get where you are today?
It's good ol' mom, by far. She would always push me. She led by example. She would always work twice as hard.
She'd bust her butt to do things such as send me to Hawaii to live with her girlfriend who lived on an Army base. She would scrape up all she could to get me that little ticket to Hawaii because she wanted me to grow up with a worldly view. She always made sure that the people around her and me were very smart people who had aspirations.
5
What's the one thing you do every day that helps you achieve your goals?
I read my goals every single morning. I have five to seven goals. They range from health, family to career. About five of those goals expire in six months and one of them expires in 10 years and one of them expires in 20 years.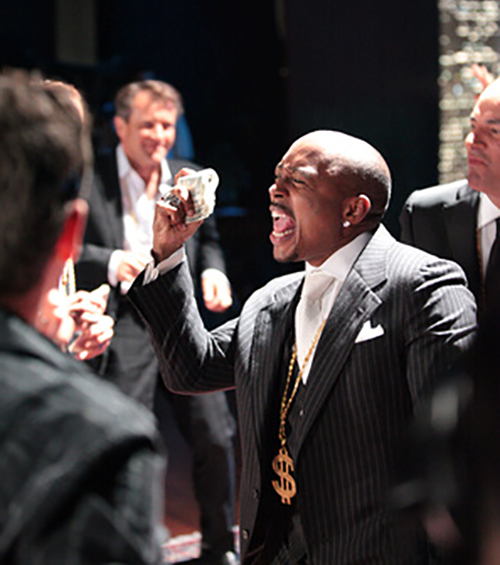 6
How do you define success? And do you think you have achieved it?
Success is doing the thing that you want to do every single day and being around the people that you want to be around. It's also knowing that you define who you are. That you don't need anyone else's validation, unless the validation is out of love. I would love to leave my kids, my daughters, a legacy instead of an inheritance and if they understand that and if they love what their father is doing well then, that's success. It really is not money. Did Gandhi have any money?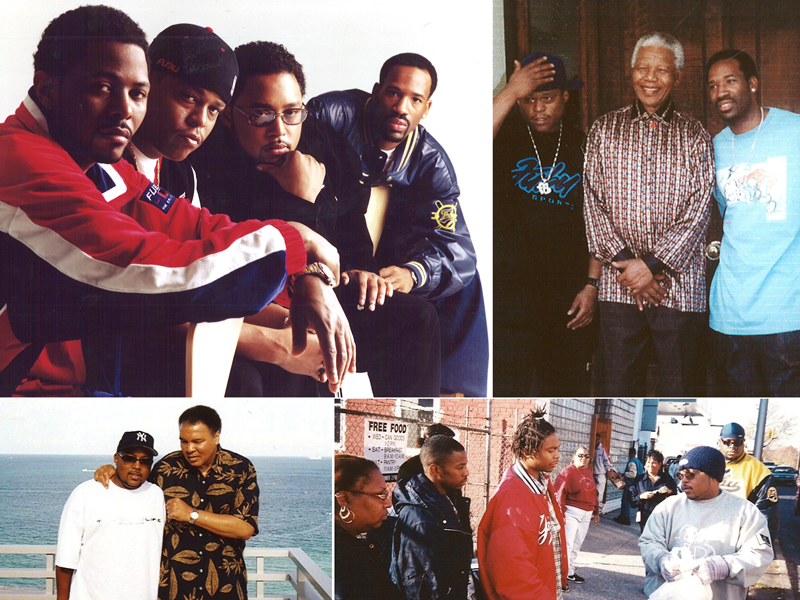 (Clockwise from left) John with his FUBU partners; meeting with Nelson Mandela; volunteering in New York City and posing with Muhammad Ali.
7
What would you say is your quirkiest habit or trait?
Hmm… I've never been asked that before. Hold on my secretary just ran out of here I would have asked her. Hold on.
He walks out to the other room and asks the people there to answer the question and his friend Leslie answers: "You constantly bring crazy people around!"
He says chuckling: Leslie was the first.
8