18 of 100
Burns & McDonnell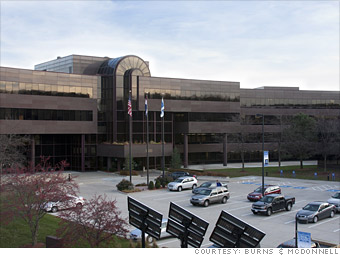 18
Rank
: 18
Previous rank
: 26
2011 revenue ($ millions)
: $1,174
What makes it so great?
Employees of this engineering consulting firm bought their company from Armco Steel in 1986. On the first working day of every January, they mark the anniversary of their ownership by having officers and managers serve a bowl of hot chili to employees.
Headquarters:
Kansas City, MO
Website: www.burnsmcd.com
Network with Burns & McDonnell
Employees
Employees outside U.S.
19
Jobs
% job growth (1 year)
15%
Job openings
(as of 1/2/13)
650
Most common job (salaried):
Electrical Engineer
$125,100
Most common job (hourly):
Drafter/Detailer
$56,200
Fully paid sabbaticals
No
Health
100% health-care coverage
No
Onsite fitness center
Yes
Subsidized gym membership
Yes
Diversity
Has nondiscrimination policy
that includes sexual orientation?
Yes
Offers domestic partner benefits
for same-sex couples?
Yes
Professional training
Salaried employees (hrs./yr.):
16
Hourly employees (hrs./yr.):
9
From the Feb. 4, 2013 issue