40 of 100
USAA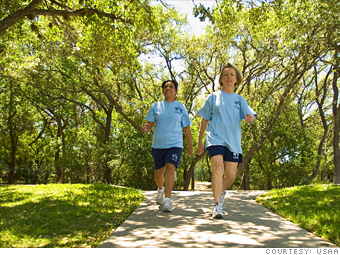 40
Rank
: 40
Previous rank
: 20
2011 revenue ($ millions)
: $19,036
What makes it so great?
This big insurer has one of the richest benefit programs around: an annual corporate performance bonus averaging 18% over the past three years, a 100% match of 401(k) contributions up to 8% of pay, and on site massages and physical therapy at discounted rates.
Headquarters:
San Antonio, TX
Website: www.usaa.com
Employees
Employees outside U.S.
116
Jobs
Job openings
(as of 1/2/13)
1,400
Most common job (salaried):
Software Developer & Integrator I
$110,049
Most common job (hourly):
Financial Foundation Specialist
$49,031
Fully paid sabbaticals
No
Health
100% health-care coverage
No
Onsite fitness center
Yes
Subsidized gym membership
Yes
Diversity
Has nondiscrimination policy
that includes sexual orientation?
Yes
Offers domestic partner benefits
for same-sex couples?
Yes
Professional training
Salaried employees (hrs./yr.):
26.7
Hourly employees (hrs./yr.):
67.7
From the Feb. 4, 2013 issue