49 of 100
Atlantic Health System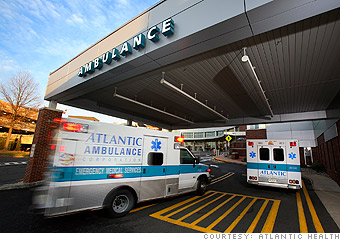 49
Rank
: 49
Previous rank
: 65
2011 revenue ($ millions)
: $1,348
What makes it so great?
Twenty-five percent of the hospital chain's workforce is age 55 or older; a new program lets retirees keep working without forgoing retirement benefits.
Headquarters:
Morristown, NJ
Website: www.atlantichealth.org
Network with Atlantic Health
Jobs
% job growth (1 year)
15%
Job openings
(as of 1/2/13)
315
Most common job (salaried):
Manager
$121,569
Most common job (hourly):
Registered Nurse
$80,380
Fully paid sabbaticals
No
Health
100% health-care coverage
No
Onsite fitness center
Yes
Subsidized gym membership
No
Diversity
Has nondiscrimination policy
that includes sexual orientation?
Yes
Offers domestic partner benefits
for same-sex couples?
Yes
Professional training
Salaried employees (hrs./yr.):
70
Hourly employees (hrs./yr.):
70
From the Feb. 4, 2013 issue