26 of 100
NuStar Energy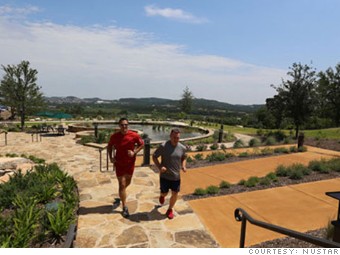 26
Rank
: 26
Previous rank
: 38
Annual revenue ($ millions)
: $5,956
What makes it so great?
Employees of one of the world's largest pipeline operators enjoy a no-layoff policy, 100% coverage of health care premiums for employees and family members, and a 401(k) match of up to 6%. Last year the CEO and senior management gave up their bonuses so that employees could keep theirs.
Headquarters:
San Antonio, TX
Website:
www.nustarenergy.com
Read NuStar Energy's Great Rated! review
here
.
Network with NuStar Energy
Employees
Employees outside U.S.
434
Jobs
% job growth (1 year)
-16.1%
Job openings
(as of 1/2/14)
22
Most common job (salaried):
Terminal Manager
$94,989
Most common job (hourly):
Senior Terminal Operator
$82,677
Fully paid sabbaticals
No
Health
100% health-care coverage
Yes
Subsidized gym membership
Yes
Diversity
Has nondiscrimination policy
that includes sexual orientation?
Yes
Offers domestic partner benefits
for same-sex couples?
Yes
Professional training
Salaried employees (hrs./yr.):
187
Hourly employees (hrs./yr.):
166
From the February 3, 2014 issue