Virtus Investment Partners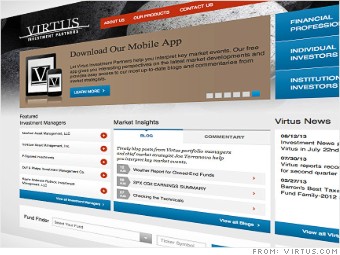 7
Rank
: 7
3-year average
Revenue Growth
: 35%
Profit Growth
: 276%
Total Return
: 111%
Hartford, Connecticut-based Virtus Investment Partners runs a boutique of investment managers who serve both individual and institutional investors. The mutual fund company spun out of the Phoenix Companies in 2008 and went public the next year, its shares priced at around $10. It has traded as high as $248 in recent months.
Virtus has put on a clinic for its asset management peers, many of whom have suffered losses in recent years. Second quarter sales increased 76%, and the firm reported its 17th consecutive quarter of positive net flows. Assets under management also increased 36% to $52.7 billion.
What's its secret? Virtus credits strong distribution channels and a smorgasbord of investment options for its success. Building on its tried and true model, last September it added a sixth wholly owned affiliate, Rampart Investment Management, with $1.4 billion in assets under management. --S.G.
Revenues ($ millions)
: 304
Net Income ($ millions)
: 46.2
Sector
: Financial