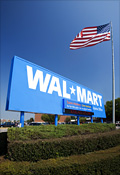 See the full list of America's largest corporations, including detailed company profiles and contact information. Plus, post your thoughts on our Fortune 500 blog.
more

What slowdown? More Americans are repairing their own vehicles, and that's driving growth at national car-parts purveyor AutoZone.
More

What do you think of the companies on this year's list? Have you worked for any of them, or bought their products or services? Send us your photos and videos.
more
FAQ and methodology
Included in the survey are U.S. incorporated companies filing financial statements with a government agency. This includes private companies...
More