21 of 500
Gazprom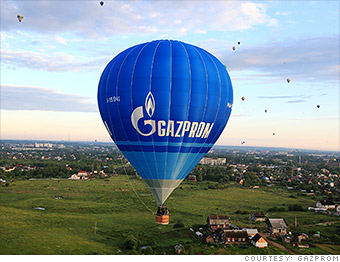 21
Rank
: 21
Previous rank
: 15
CEO
: Alexey B. Miller
Employees
: 417,000
Gazprom, the Russian energy giant, slipped six spots on this year's list as revenues fell 2.7% to $153.5 billion in 2012. The company says it has the world's largest natural gas reserves, but Gazprom's monopoly on exports from Russia is facing pressure from domestic competitors and America's shale gas boom. Gazprom has cut prices in Europe, where it supplies about 25% of the natural gas market. Company officials have said rising output will boost revenues.
Headquarters:
16 Nametkina St.
Moscow. 117997
Russia
7-495-719-3001
Website:
www.gazprom.com
Key financials
$ millions
% change from 2011
Stockholder's equity
274,796
—
From the July 22, 2013 issue
Notes:
Figures prepared in accordance with International Accounting Standards.
Government owned 50% or more.