22 of 500
General Motors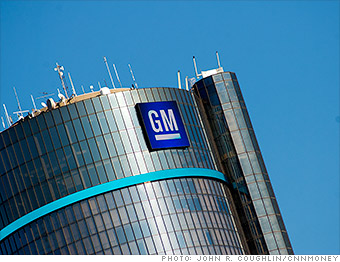 22
Rank
: 22
Previous rank
: 19
CEO
: Daniel F. Akerson
Employees
: 213,000
In 2010, CEO Dan Akerson led General Motors through what was then the biggest IPO in history. Today, GM is focusing on selling cars abroad, with China being a key market. GM has roughly 15% market share in China now and has said it will introduce 17 refreshed models there in 2013. Though the carmaker predicts only modest growth in U.S. and China auto sales this coming year, it is making money. GM is still one of the most profitable companies in the Global 500, despite a 33% decrease in earnings in 2012, down from $9.1 billion in 2011 to $6.2 billion.
Headquarters:
300 Renaissance Center
Detroit, Michigan. 48265
U.S.
313-556-5000
Website:
www.gm.com
Key financials
$ millions
% change from 2011
Stockholder's equity
36,244
—
From the July 22, 2013 issue
Notes:
At year-end 2012, the U.S. Treasury owned 19% of the outstanding shares of the company's common stock.