5 of 500
China National Petroleum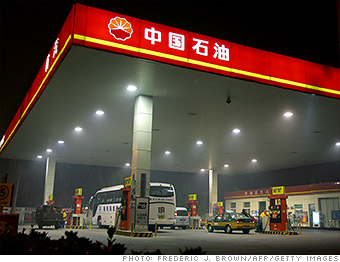 5
Rank
: 5
Previous rank
: 6
CEO
: Zhou Jiping
Employees
: 1,656,465
China's biggest oil and gas producer has become a major player in the global oil industry. It has partnered with the governments of oil-rich nations such as Iraq and Qatar and has ramped up domestic oil and gas production as well. In 2012, oil and natural gas production rose 2.8% to 278 million metric tons, even as overseas production fell short of the company's target. Domestic production rose 2.6% from a year earlier, reaching the highest level since 1998.
CNPC has also emerged as the frontrunner to take over Iraq's West Qurna-1 oilfield from U.S.-based Exxon Mobil, a move that would increase China's oil influence in Iraq.
Headquarters:
9 Dongzhimen N. St.
Beijing. 100007
China
86-10-5998-2114
Website:
www.cnpc.com.cn
Key financials
$ millions
% change from 2011
Stockholder's equity
262,626
—
From the July 22, 2013 issue
Notes:
Government owned 50% or more.
Excise taxes have been deducted.